Klay Thompson has been forced to shoulder a heavier offensive load for the Golden State Warriors lately, in the absence of superstar teammate Steph Curry.
Curry has been out since Feb. 4 with a lower left leg injury. In the eight games since, Thompson has averaged 28.6 points, 3.6 rebounds, 2.6 assists, 0.8 steals and 6.5 3-pointers per game on 48.5% shooting.
Outside of Curry's offense, the Warriors have also missed the vocal leadership of forward Draymond Green, who has missed two games with a knee injury. This has forced Thompson, who is known to be reserved, to be more vocal on the court and assume more leadership responsibility.
•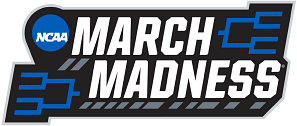 "Killa Klay" touched on what this new experience has been like for him following the Warriors' 109-104 win over Minnesota on Sunday:
"I'm out there talking more than I ever had to," Thompson said.
"I'm out there calling sets, just being encouraging on the bench and it's not really in my comfort zone because I'm not the most vocal person, but it has me grow so much as not only a player, but a leader and I'm having a great time during this stretch while our guys are getting healthy."
Klay Thompson's increased scoring and leadership has helped keep the Warriors afloat. The team has gone 4-4 over their last eight games with Thompson as their No. 1 scoring option.
As a result, Golden State (31-30, seventh in the West) is hanging around in the playoff picture as it awaits the return of its superstar.
---
Klay Thompson on Golden State Warriors' championship aspirations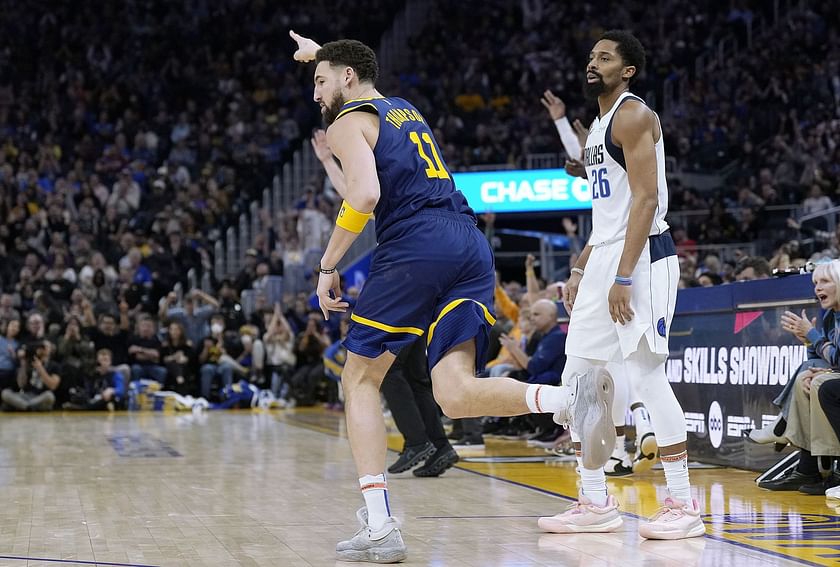 During an interview after his side's 109-104 win over the Minnesota Timberwolves on Sunday, Klay Thompson spoke about fans doubting the team this season.
Thompson explained that the Golden State Warriors were in a similar situation last season, playing without Steph Curry and Draymond Green. Curry missed 18 games last season while Green missed 36. The Warriors also had a stretch where they lost nine of 11 games. However, they still went on to win the 2022 NBA title.
Thompson believes this year's Warriors team possesses a similar level of resiliency:
"We had an ugly stretch ... and people were doubting our championship aspirations.
"But I feel the same kind of resiliency from this squad this year and I think it's just going to pay off so great come postseason."
Thompson and the Warriors will be back in action on Tuesday night against the Portland Trail Blazers.
---
Also read: What are Klay Thompson's contract details with Golden State Warriors? Looking at his salary, length, and potential departure from GSW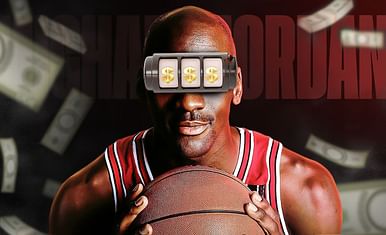 How did Michael Jordan's gambling "habit" taint his image?
Edited by Anantaajith Raghuraman