A Kyle Kuzma trade continues to be one of the trending topics in the NBA. Many believe that the Washington Wizards could move him, while others don't think there's a chance the other teams get a chance to acquire him.
While adding him would make most teams better, it's uncertain what a deal would even look like. Kuzma spoke about all of the trade rumors in a recent interview with The Athletic:
"Nah. I've been in trade talks five out of six years in my career. So, I've seen it. I've been through it. I understand it. I've been in trade rumors at the highest of the highest levels year after year. So, I'm numb to white noise and noise in general. I don't get rattled, and I don't get bothered. I'm really an unbothered person at this point in my life."
•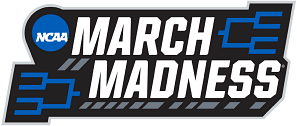 Kuzma is going to be a free agent soon, and many are thinking he could command at least $100 million, and possibly much more.
It's uncertain what he's looking for in terms of a contract and a team, but there are many teams that could be interested in him. He spoke about his free agency in the same interview:
"You don't go through and are already searching for teams. I mean, some players may. But I've been so happy just being here and playing my game and developing that I'm not even really thinking about my future too much, because I'm having fun doing what I'm doing now."
---
Kyle Kuzma trade suitors
NBA insider Marc Stein explained in December that a Kyle Kuzma trade seems likely before the Feb. 9 trade deadline.
"There's a rising belief leaguewide that Kuzma is gettable between now and the Feb. 9 trade deadline as a result because the Wizards might ultimately be forced to concede that they have to trade him before the buzzer to ensure they don't lose him for nothing," Stein wrote on his Substack. Based on the rumbles I've heard, I struggle to envision Kuzma wanting to stay in the nation's capital beyond this season."
Here are three possible landing spots for the player, with the LA Lakers reportedly dropping out of the fray:
#1 Phoenix Suns
The Suns are reportedly keeping a close look at Kyle Kuzma because of what he can do on the court.
Phoenix is off to an interesting start as we head into the deadline, sitting at 25-25. However, when Devin Booker gets back and Kuzma comes in, the Suns would once again be one of the top teams in the league.
#2 Dallas Mavericks
The Mavericks are reportedly another team that could be interested in a Kyle Kuzma trade, and that should be good news for their fan base. A deal for Dallas acquiring Kuzma could be great for them.
#3 Brooklyn Nets
The Brooklyn Nets adding another guy like Kyle Kuzma could be huge for them. While it's uncertain what they could package with Washington, if they can find a way to make that happen, it would make them much better than they already are.