Kyrie Irving and the Brooklyn Nets lost in the absence of Kevin Durant for a second straight game following their 112-102 home defeat to the OKC Thunder. The Nets were in red-hot form before KD went down with a knee injury that will keep him out for at least two weeks.
They had won 18 of their last 20 games before their two-game skid began with a 109-98 loss against the Boston Celtics. The Nets were in a similar situation last year at this stage of the season. Durant had sustained an MCL sprain. His absence cost the team dearly as they went on a nine-game skid and had to wait for his return to salvage their season.
Despite the team's back-to-back losses, Irving feels the Nets won't struggle without his co-star. He also believes their situation from last year and now can't be compared. Here's what he said (via Nets Videos):
•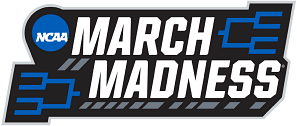 "I don't think we are going to struggle without Kevin [Durant] now. That's not my belief. I know guys in the locker room don't believe that, and this isn't last year at all. So the comparisons just got to stop."
The Brooklyn Nets relied heavily on Kevin Durant last season. That was the case this year too, but only during the first few games. Since Jacque Vaughn took over as the team's coach, Brooklyn has performed better as a unit. Role players have stepped up when called.
The Nets' last two losses have come in crunch time, though. These are the moments where they are likely to miss Durant. His mere presence opens up the floor for other players, so that's one area where Brooklyn might face some issues in his absence.
---
Kyrie Irving's struggles a major contributor to Brooklyn Nets' back-to-back losses without Kevin Durant
The Brooklyn Nets have been bolstered by Kyrie Irving's presence with Kevin Durant on the sidelines this year. That wasn't the case last season. Due to vaccination mandates, Irving was only available for road games at this stage. However, Irving's availability hasn't made much impact.
The former NBA champion has struggled in his co-star's absence. Over the last two games, Irving has scored 19.5 points on 36.4% field goal shooting, including 22.2% from 3-point range. The results could've swayed in Brooklyn's favor if Irving's performances hadn't dipped over the last two games.
Nevertheless, it's a transition period for the Nets. Kevin Durant has been available for most of the season, so maintaining their winning percentage will be an uphill task. It's a transition period for Kyrie Irving, too, as he now has to carry the load as the team's No. 1 option on a nightly basis.
The All-Star guard has the talent and skill to come through but needs to be more consistent to help the Nets break out of this slump.