The LA Lakers are looking to improve their roster. The problem with upgrading the roster right now is that the team does not have any assets besides their 2027 and 2029 first-round draft picks. The team needs to add some shooting to go along with LeBron James and Anthony Davis.
According to ESPN reporter Dave McMenamin, the LA Lakers had an opportunity last season to obtain an additional first-round draft choice from the Toronto Raptors in exchange for Talen Horton-Tucker.
"I'm told that the Lakers had talks with the Toronto Raptors, where the Raptors, late last year," McMenamin said. "The Raptors would have traded for Talen Horton-Tucker."
•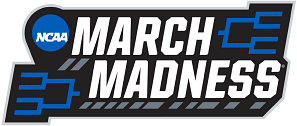 According to McMenamin, the trade would have happened later in the season if the Lakers knew they weren't going to be the top seed in the playoffs anymore. Horton-Tucker averaged 10.0 ppg last season – nothing that couldn't have been made up of other players on the roster.
The Lakers ultimately ended up trading Horton-Tucker along with Stanley Johnson to the Utah Jazz for Patrick Beverley. The team did not benefit from that trade at all, and they are unlikely to be able to move Beverley for any worthwhile asset. Having an extra first-round draft pick to be able to use in a trade package, the team could be able to acquire an impact player.
---
LA Lakers inspired by Anthony Davis's recent Play
The Lakers (5-10) have struggled this season, but they are currently on a three-game winning streak. This is happening with superstar LeBron James out with an injury. The key has been Anthony Davis, who is playing like the superstar the team was hoping to get when they traded for him in 2019.
Davis has provided at least 30 points and 15 rebounds in each of the last three games and is shooting 62% during that time. During this stretch, the team has also seen the return of Dennis Schroder to the lineup. He provided 13 points off the bench in their last game, Sunday's 123-92 win over the San Antonio Spurs.
Davis has clearly been the team's best player during this time. He has also gotten support from guard Lonnie Walker, who is averaging 18.6 points per game in the win streak. The key to the Lakers turning around their season will be if and when James returns to the lineup that Davis can continue this type of play. LeBron is in his 20th season and does not need to be the leading scorer. Davis may finally be stepping into his position as the Lakers' first option.
Edited by Joseph Schiefelbein