Magic Johnson is widely regarded as the greatest point guard of all time, and one of the best players to ever play the game of basketball. The LA Lakers legend was recently a guest on ALL THE SMOKE, where he detailed the hype around his longtime rival Larry Bird, stating:
"To be linked with this dude who you know, you're saying, 'man' - when I first met him I said alright, I'm gonna see if this dude, this white cat could really go like he's saying... That boy, he could play, man, he turned it out. We played on a team in college in a tournament together. This is the first time I ever sat on the bench. Him and I were on the bench and we were like, the guy in front of us wasn't better than us."
Johnson shared that the two NBA legends were on the bench due to the coach giving preferential treatment to players from his roster before adding:
•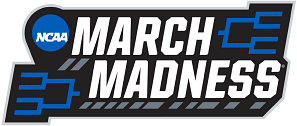 "When we got in the game we turned it out... I called home. I said it's true about this boy... That was my first time seeing him and then to be out on the court with him in college for that national championship game and then of course what happened in the NBA."
He continued:
"I will say that we got a chance to change the league. You know what, what a blessing it was he ended up in Boston and then I ended up out here. My personality was LA, Hollywood, his personality was Boston, and it worked for the whole league."
Johnson's Lakers and Bird's Celtics largely dominated the 1980s as they combined to win eight championships in the decade, with the Lakers winning five and the Celtics winning three.
Watch Magic Johnson discuss his longtime rival Larry Bird below (starting at the 26:23 mark):
Magic Johnson bribed his wife to return to the NBA
Magic Johnson famously retired from the NBA at the age of 31 after contracting HIV. After playing on the 'Dream Team' in the 1992 Olympics, Johnson began to have a desire to return to the LA Lakers. His wife, Cookie Johnson, gave him an ultimatum, as he described in a press conference, stating:
"My wife told me, 'That's it, one [season] and get out' or she'll leave me. Cookie always told me I was coming back, 'no way you're working out three times a day and you're not coming back, you can't tell me.' I said, 'you haven't given me your okay yet' so I bribed her. I gave her a million dollars."
Cookie interjected, noting:
"It was a lot more than that."
After spending four seasons retired, Johnson returned to the Lakers for 32 games in 1995-1996. The five-time NBA champion averaged 14.6 points per game, 5.7 rebounds per game, and 6.9 assists per game while playing under 30.0 minutes per game for the first time. In his legendary career, the three-time NBA MVP averaged 19.5 points per game, 7.2 rebounds per game and an NBA-record 11.2 assists per game.
Watch Magic Johnson's highlights below:
Edited by Caleb Gebrewold