Miami Heat All-Star big man Bam Adebayo has been dealing with multiple injuries to both his hand and thigh lately. These injuries have kept Adebayo's name on the injury report, however, he has still played in the Heat's last seven games.
According to Ira Winderman of the South Florida Sun Sentinel, the Heat are hopeful that both injuries will not be long-term concerns. This comes as the team lacks reliable depth in the center spot.
"For now, the hope is Bam's hand and thigh injuries are not long-term concerns. But in the interim, expect the Heat to try plenty of small ball. Although I'm not sure how that plays out with the Thursday and Saturday games against Giannis Antetokounmpo and the Bucks," Winderman said.
•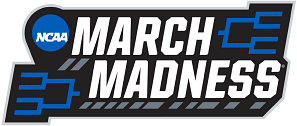 Bam Adebayo struggled during Miami's 102-101 Sunday night loss against Brooklyn. Adebayo finished with just 10 points and eight rebounds on 33.3% shooting. He also missed all three of his free throws. This led him to sit out the final minutes of the game with his injury being described as a hand contusion.
However, Adebayo underwent an X-ray on his hand following the game which came back negative, according to Anthony Chiang of the Miami Herald. Meanwhile, Adebayo was previously cleared to play through his bruised left posterior thigh injury before the Heat's game against Brooklyn.
It appears that Adebayo should be able to keep playing through the pain moving forward if he wants to. However, Miami may opt to give the big man some extra rest days to help him get back to 100%. If Adebayo misses time, rookie Orlando Robinson will likely be the primary beneficiary.
For more from Ira Winderman on Miami's loss to Brooklyn, click here.
Miami Heat coach Erik Spoelstra on Jimmy Butler's missed game-winner versus Brooklyn
Following their disappointing one-point loss to Brooklyn, Miami Heat coach Erik Spoelstra spoke about the Heat's final possession. Miami was up by one point before Nets forward Royce O'Neale made a putback floater to give Brooklyn a one-point lead with 3.2 seconds remaining.
Heat All-Star forward Jimmy Butler then missed a layup at the buzzer that would have won the game. Butler may have been fouled on the play but no call was made.
However, Spoelstra was still happy with his star player's decision-making on the play.
"Jimmy made the absolute right play," Spoelstra said.
Ira Winderman added that Butler himself did not think he got fouled on the play.
"Jimmy Butler said he did not think he was fouled at the finish Sunday night. Ultimately, we'll go with what the league says when the officiating report is issued Monday. Not that it makes any difference at this point," Winderman said.
Butler finished with 26 points, eight rebounds and two steals on 42.9% shooting. Following the loss, the Miami Heat dropped to 21-20 and eighth in the Eastern Conference. Butler and the Heat will now look to bounce back on Tuesday at home against OKC.
Also read: Kevin Durant injury update: Brooklyn Nets star exits Miami Heat game with injured knee, set to undergo MRI scan on Monday