Mikal Bridges has been incredible for the Brooklyn Nets so far. The 6-foot-6 forward was traded to Brooklyn as part of the Kevin Durant trade, but it seems that he's enjoying his new home.
Bridges has always been a great player, but he now has a chance to grow and become a true star. Considering that he's only 26, the forward may take over the Nets and even pull a few upsets in the playoffs.
Besides being an NBA star, Bridges may also become a global star. His 3-point celebration was recently recreated by Michael Obafemi, a striker who currently plays for Burnley FC.
•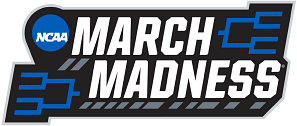 ---
Mikal Bridges' celebration has gone global
Bridges made a 23-point debut for the Brooklyn Nets and was asked about his 3-point performance. The forward revealed that he got it from the San Diego Padres, a baseball team.
The Nets forward has frequently used this celebration, both for the Phoenix Suns and Nets. However, it was recently recreated by a soccer player named Michael Obafemi.
Obafemi was recently acquired by Burney FC and his first goal was an equalizer that he scored in the last minute of the match against Watford.
You may be interested in reading: Mikal Bridges opens up on the blockbuster Phoenix Suns-Brooklyn Nets trade: "I'd rather say I'd really be happy I got traded for KD"
Unsurprisingly, many NBA fans reacted to Obafemi's celebration, with one of them saying that Milak Bridges has gone global.
Several basketball fans posted a video of Bridges' unique celebration, implying that the Burnley FC striker was inspired by him.
One Twitter user posted the origin of the celebration, which is Manny Machado of the San Diego Padres.
Another sports fan pointed out how the celebration has gone through so many sports. It originated from baseball, which was then used by Bridges. Most recently, the celebration has made its way into soccer.
While the Burnley FC player hasn't given more details regarding his celebration, there is a good chance that he was inspired by Mikal Bridges. Considering how amazing the forward has been lately, it won't be surprising if more people hear about him very soon.
---
Bridges has been incredible for the Brooklyn Nets
The Nets lost Kevin Durant in a trade with the Phoenix Suns, but they've gained several big pieces. Mikal Bridges has been fantastic for the team so far, averaging 25.0 points on 54.0% shooting.
The 6-foot-6 forward has appeared in only three games so far, but he's looked extremely good. Besides his spectacular offense, which also incldues 57.1% shooting from longer range, Bridges has been great on the defensive end of the floor.
You may be interested in reading: NBA star Mikal Bridges reveals inspiration behind his three-point celebration, credits Padres star
The Nets forward had the best scoring game of his career on Wednesday night. He led the Nets over the Miami Heat with 45 points on 17-for-24 shooting. He also added eight rebounds, five assists, two steals and two blocks to his stat line.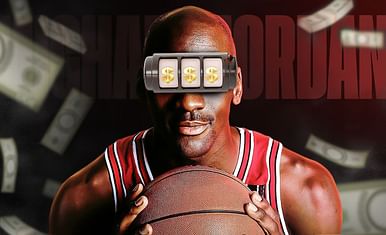 How did Michael Jordan's gambling "habit" taint his image?