Kevin Durant is widely recognized as one of the greatest scorers to have ever played in the NBA. With that kind of status comes numerous doubters and critics, especially on social media. Most of the time, Durant lets his game do the talking.
However, there are moments when he responds to certain NBA topics or discourses on social media.
Recently, EuroLeague player Kyle Hines compared the difference between the NBA and Europe in an interview with BasketNews' Giorgos Kyriakidis. From the interview, the veteran EuroLegue player described the NBA as "checkers" while the EuroLeague is "chess."
•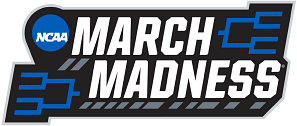 As Kevin Durant responded in the comments section of the post via X, his former Golden State Warriors teammate Davis West had something to say about Hines' comparison.
"Man gtfoh," West said. "Mofos just be saying stuff."
It's obvious that West did not appreciate the comment from Kyle Hines, who didn't mince words in his interview with BasketNews' Giorgos Kyriakidis.
"When I was 22, my worldview of basketball was so 'it's just the NBA,'" Hines said. "Now, at 37, I've had the chance to get a full perspective. I'd say the NBA is checkers, and Europe is chess."
His comments certainly garnered some reactions on social media with Hines spending much of his career playing overseas while not landing an NBA contract in 2010. He previously played for the Orlando Magic's Summer League team but soon went to play overseas after an NBA contract did not come to fruition.
---
Kevin Durant did not mince words with an NBA fan following Kyle Hines' comments
From Kyle Hines' comments, Kevin Durant got into it with an NBA fan in the comments section.
"F*** outta here lmao," Durant said. "Ya'll are insane."
Same as David West, Durant did not appreciate the comparison, especially with the example that the NBA fan included in his comment. According to the fan, Philadelphia 76ers' center Joel Embiid would not be able to average 30.0 points per game in the EuroLeague.
This is the same Joel Embiid who is fresh off of an MVP season, in which he averaged 33.1 ppg (54.8% shooting, including 33.0% from 3-point range) and 10.2 rebounds.
However, the back-and-forth between Kevin Durant and the fan did not end there as the two kept going at it.
"Bro nobody gonna take you serious talking like this man," Durant said, "you trying too hard to be different."
From the fan's perspective, he mentioned how the NBA does not play any kind of defense and is designed to cater to more offensive showings.
Be that as it may, Durant simply called out the fan for "trying too hard to be different" with his stance on the matter.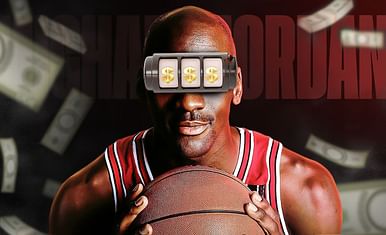 How did Michael Jordan's gambling "habit" taint his image?