Monty Williams believes he could've been the only one to stop Devin Booker from producing a 58-point night in a 118-114 win over the Pelicans. Not by guarding him but by benching him during the contest.
Here's what the Phoenix Suns head coach said (via Duane Rankin):
"The only person that could've stopped him tonight was me by taking him out the game."
•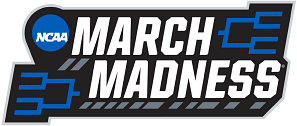 Booker was indeed unstoppable. He put the struggling Suns on his back and led their charge after they were down 24 points with seven minutes left to play in the third. Booker scored 25 straight points between the mid-third and mid-fourth quarters to stage a stellar comeback win for the Suns.
Booker scored 36 of his 58 points in the second half. He shot 60.0% from the field during the game on 31 attempts, including 6-of-12 from the arc. The Suns' guard rediscovering his form was a welcome sight for him and the team.
His contribution was crucial as the rest of his teammates couldn't get going, especially in the first half. Only two other players managed to score in double digits, Mikal Bridges (15 points) and Chris Paul (18 points) in that game.
Over his last four games before his 58-point night against the Pels, Devin Booker averaged a measly 14.0 points on 30.4% field goal shooting, including 20.0% from long range. Booker's dismal run contributed to three of Phoenix's five straight losses over the last week and a half.
---
Monty Williams reveals Devin Booker's message as he willed Phoenix to a win against Pelicans
Devin Booker not only thrived individually in the Phoenix Suns' comeback win over the New Orleans Pelicans but inspired his teammates to script an unlikely win. Suns coach Monty Williams revealed the message Book gave him that proved to be the motivation for the team as a unit.
Here's what he said (via Gerald Bourguet):
"He was like, 'Okay, I got this.'"
This development could be crucial for the Phoenix Suns to take the next step. They have championship-caliber prospects but are yet to scale that potential. This year's playoffs will likely be difficult, with the Western Conference looking much stronger than their 2021 finals run.
The Phoenix Suns need to be sound in every aspect. This includes Devin Booker taking up a leadership role off the court. As seen during the Suns' comeback against the New Orleans Pelicans, who had their number this season, Booker's message to the coach and his performance proved crucial.