Indiana Pacers center Myles Turner sat down with ESPN's Adrian Wojnarowski on the "Woj Pod" and discussed his role with the team. He also talked about possibly being traded to the Los Angeles Lakers. Surprisingly, Turner was open to talking about a possible trade scenario. Most players don't openly talk about these kinds of things, especially during the season.
"I can provide to a team my leadership, my shot blocking, my 3-pt ability, and just my ability to make plays on the floor" - Myles Turner
Turner has a positive attitude towards this situation. Most players in his position usually end up with a bad relationship with their current organization. He acknowledged that he is a free agent at the end of the season, which means the Pacers will have to make a decision on what to do with him.
•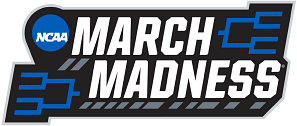 Turner is correct that the Lakers could be a good landing spot for him. His skill set along with teammate Buddy Hield coming to LA would be a roster upgrade for the team.
---
Pros and Cons of Trading for Turner and Hield
The proposed trade from the Lakers to the Pacers would be that the Lakers would give up Russell Westbrook and their 2027 and 2029 first-round draft picks. In exchange, the team would receive Myles Turner and Buddy Hield.
The Lakers will be giving the last of their draft capital for the next ten years. The team has already lost a lot in the trades to acquire Anthony Davis and Russell Westbrook. So, they would be good in the short term but they would have nothing to use to build for the future.
The pros are that Turner could play the center position, which is something Anthony Davis does not want to do. He would provide a big who can shoot and also can be a rim protector on defense. He is currently averaging 16 points and 8 rebounds per game this season.
Hield could help with that poor outside shooting that is the worst in the league. He could help spread the floor. LeBron James teams tend to do better when James has shooters around him.
The cons are that although this would be a boost to the Lakers roster, it does not make them contenders in the Western Conference. They would be better than they currently are, but not enough to overtake a Golden State Warriors team or the Phoenix Suns. They would be in that lower tier of the playoffs and possibly in the play-in games.
Myles Turner would be a help inside, but can he stay on the floor? He has played just his first two games this season. Turner has played a combined 89 games in the two previous seasons. In his previous seven NBA seasons, he has only played over 65 games twice. Combine that with the injury history of Davis and you have a front line that you can't depend on.
The trade may need to happen if the Lakers want to try to save their season, but it just may not be enough.
Edited by Hans Themistode