The NBA All-Star selections are difficult to process, especially when it comes to fan voting. While they usually get it right, there's a good argument to be made that sometimes they make a meal of things.
The starters for the 2023 All-Star game were recently announced and there were a few surprises. On that note, here are five takeaways from the announcement of the 2023 All-Star starters:
#1 Did Kyrie Irving deserve a nod?
•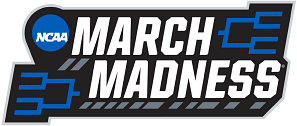 There's no denying that Kyrie Irving is one of the best players in basketball. However, it's tough to make a case for him to be a starter. Irving has played in just 36 games this season, as he's dealt with suspension and other personal issues.
He is certainly an All-Star, averaging 26.8 points, 5.1 rebounds, and 5.2 assists. The question is whether he should be starting over other players.
#2 Why didn't Joel Embiid get a starting spot?
Not having Joel Embiid as a starter just seems wrong. He's simply been way too good this season to not get the nod.
Embiid is averaging 33.4 points and 9.8 rebounds per game, while shooting 53.2% from the field.
#3 Case to be made for the NBA All-Star game to go positionless
Since Joel Embiid isn't an NBA All-Star game starter, it poses the question of if the NBA should go positionless for the All-Star Game. One of Giannis Antetokounmpo, Jayson Tatum, Kevin Durant, or Joel Embiid had to be a reserve this season and ultimately it was the 76ers center that got the axe.
When looking at the numbers, there simply hasn't been anyone else in the Eastern Conference that deserves a starting role over them.
It's tough to say because of how long this has been going on for, but keeping one of those names out just isn't right. They're all too good to be coming off the bench in the biggest NBA showcase.
#4 Jaylen Brown misses out
Jaylen Brown has been incredible this season and has arguably been the Boston Celtics' most important player. Some might not agree with that, but Brown has had an incredible year and there's a good argument to be made.
Due to what Jaylen Brown has done this season, not having him as an NBA All-Star Game starter doesn't feel right. While Kyrie Irving possibly deserves the nod, Jaylen Brown certainly warranted a starting spot as well.
Donovan Mitchell is the other guard in the starting lineup, but dropping him wouldn't be right considering the season he's had.
#5 If Zion is in, why not Anthony Davis?
Zion Williamson has been on an absolute tear this season and is proving why he's one of the best players in the league. Unfortunately for him, he hasn't found a way to stay healthy, as he's just played 29 games.
Anthony Davis, however, has arguably been better than Williamson and has missed just three more games. Davis should be an All-Star, but sadly, the fans won't get to see him in the starting lineup.