Russell Westbrook coming home to Los Angeles to play for the Lakers did not go the way he or the organization thought it would. One of the main problems was that Westbrook's style of play did not mesh well with LeBron James'. Coach Darvin Ham made the move for Westbrook to come off the bench this season.
While the team still had a rocky start to the season, over the past few weeks, the Lakers appear to have gotten back on track. They're now 8-3 in their last 11 games after starting 2-10. Westbrook has been steady off the bench and a solid playmaker for the second unit.
ESPN analyst Monica McNutt on "First Take" said that Westbrook has been good for the team off the bench, and that people should apologize to him. She said:
•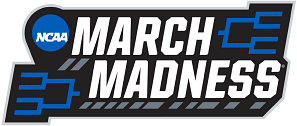 "Lots of folks owe Russell Westbrook an apology. L.A. has shown me that they can figure out a way to win with this roster. I love Russ coming off the bench."
McNutt is correct that a lot of people do owe Westbrook an apology. His name has floated around the most in potential trade talks as analysts and fans suggested that he needed to be moved.
A native of Los Angeles, he was not always treated well by fans who booed him during home games last season.
Russell Westbrook this season is playing 27 minutes a game and averaging 14.6 ppg, 5.2 rpg and 7.5 apg coming off the bench.
He may get a chance to be more effective, but his minutes are limited due to the team's crowded backcourt with Kendrick Nunn, Patrick Beverley and Dennis Schroder competing with him for time on the floor.
---
Do LA Lakers still need to move on Russell Westbrook?
The season started with pundits believing the LA Lakers were going to trade Russell Westbrook and use their 2027 and 2029 draft picks to make a move to improve the roster.
Now, with Westbrook playing like a Sixth Man of the Year candidate and Anthony Davis stepping into a league MVP level player, those plans may need revisiting. The team still does need better shooting from the outside. Could they trade Patrick Beverley and clear up some of the log jam at point guard spot?
The team is 10-13 and would not be in the play-in game if the playoffs started today. They're only 3.5 games behind the Clippers, who are sixth in the Western Conference standings. If the Lakers continue their good performances, things could turn around quickly.