The Miami Heat and Portland Trail Blazers have spent the summer locked in negotiations following Damian Lillard's trade request. However, despite repeated rumors, the Heat have been unable to prise the superstar guard away from the Western Conference franchise.
Still, that hasn't stopped Heat fans from dreaming about a potential new big three, or ignoring the fact their potential trade packages for Lillard fall short of the mark.
So, when Chauncey Billups and Kyle Lowry were spotted together at a football game between Colorado State and Buffaloe, you can imagine the reactions that surfaced on social media.
•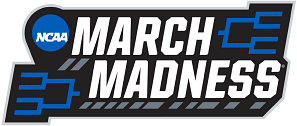 Let's take a look at what some fans had to say:
Lowry has been with the Heat for the past two seasons but has failed to live up to his $85 million price tag. The veteran guard has lost a step on both sides of the court as he continues to search for new ways to impact the game in the twilight of his career.
Since joining Miami, Lowry is averaging 12.4 points, 6.4 assists, and 4.3 rebounds, shooting 52.6% from 2-point range and 36.3% from deep. According to "Dunks and Threes," Lowry remains a slight positive on the defensive end and is a +0.8 in defensive plus/minus over his two years with the Heat franchise.
---
The Miami Heat tried to trade Kyle Lowry this summer
Before the Miami Heat turned their attention toward Damian Lillard, they held an interest in adding Bradley Beal to their rotation. According to The Athletic's David Aldridge and Josh Robinson, Miami offered the Washington Wizards a package built around the veteran guard.
Miami's trade offer of Lowry, Duncan Robinson, and multiple first-round picks. fell short. Instead, the Phoenix Suns swooped in to acquire Beal and create a big three of their own, along with Devin Booker and Kevin Durant.
Phoenix secured Beal's services with a trade package of Chris Paul, Landry Shamet, and draft picks.
After missing out on Beal, the Heat have remained steadfast in their pursuit of Lillard, but once again, their trade packages aren't viewed as enough to land an elite-level player. As such, Pat Riley will likely need to find a third team that's willing to facilitate a trade.
Lowry has one year remaining on his three-year deal with the Heat, after which he will become an unrestricted free agent. As such, it makes sense that Miami is trying to leverage his expiring contract in trade negotiations. We will likely see Lowry suiting up for a new team before the February trade deadline.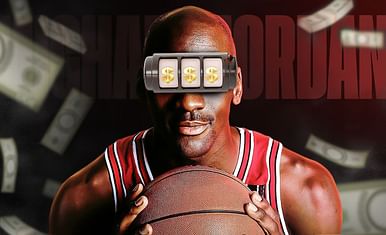 How did Michael Jordan's gambling "habit" taint his image?