Three-time NBA All-Star Donovan Mitchell is back on the injury report yet again for the Cleveland Cavaliers. He is questionable for tonight's game versus the Houston Rockets.
Mitchell injured his groin on Jan. 16 against the New Orleans Pelicans, where he played just 22 minutes and finished with just 11 points. He missed the Cavs' next three games before playing against the New York Knicks the other night.
•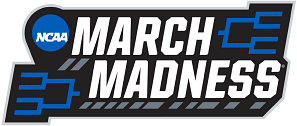 The former Utah Jazz star was superb against the Knicks but fell late in the game due to cramps and pain in his groin. He hasn't practiced with the team and could be set to miss his ninth game of the season.
"Spida" is averaging a career-high 28.3 points on a career-best 48.1% shooting from the field, including 39.6% from behind the arc.
Caris LeVert is expected to return to the starting lineup if one of the NBA's most explosive players sits out.
Meanwhile, LaMelo Ball remains questionable for the fourth straight game for the Charlotte Hornets. He's missed the previous three games due to left ankle and right wrist soreness.
The former NBA Rookie of the Year winner has played just 22 of the Hornets' 39 games mostly due to a left ankle injury. It's the same ankle that has sidelined him in the past three games.
Ball is averaging a career-high 23.5 points, 5.2 rebounds, 8.2 assists and 1.1 steals. His frequent unavailability is a big part of why the Hornets own a 13-36 record, which is the second-worst in the entire NBA.
Terry Rozier is expected to handle point guard duties if LaMelo Ball does not suit up. Bryce McGowens who has shown potential, could also see a bump in his minutes.
"Melo" could be fitter to play on Jan. 29 when the Hornets host the Miami Heat.
---
Marcus Smart: right ankle sprain; Injured since January 21, 2023
Marcus Smart has been ruled out for the third straight game for the Boston Celtics. He will not see action in tonight's matchup against the New York Knicks due to a right ankle sprain. Boston has been winless since Smart injured his ankle in the Cs' narrow 106-104 victory over the Toronto Raptors.
The reigning NBA Defensive Player of the Year continues to be important on that end for the Celtics. However, it's been his play as Boston's primary playmaker that has helped them become a more complete team.
Smart is averaging 11.1 points, a career-high 7.2 assists, 3.4 rebounds and 1.3 steals in 41 games for Boston. Malcolm Brogdon, who missed the last two games for personal reasons, will give the Celtics a boost without Smart.
Payton Pritchard and Derrick White are expected to have bigger roles again while waiting for the DPOY to return to action.
---
Deandre Ayton: Non-covid illness since January 19, 2023
Deandre Ayton has been upgraded to probable after missing the Phoenix Suns' last three games due to a non-Covid related illness. He practiced with the team last Wednesday, which is why he is expected to be available tonight versus bitter rivals, the Dallas Mavericks.
Phoenix is on a four-game winning run and will be in a much better position to extend their streak if Ayton is available.
The No. 1 pick of the 2018 NBA Draft is averaging 17.5 points, 9.9 rebounds and 2.1 assists in 40 games. Devin Booker, Cameron Payne and Landry Shamet have been ruled out. Head coach Monty Williams could certainly use Ayton's presence tonight against the team that eliminated them last postseason.
Edited by Michael Macasero