The NBA's soon-to-be all-time scoring king is, yet again, questionable, heading into another game. LeBron James' status remains iffy when the LA Lakers host what could be a historic game on Tuesday night against the OKC Thunder.
"King James" has been dealing with a sore left ankle for over a month already. When he's available, he has been elite, even playing at an MVP level since turning 38 years old.
•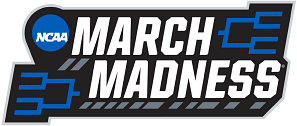 Since turning a year older, the four-time NBA MVP has been nearly unstoppable. He's averaging 33.7 points, 9.3 rebounds and 8.1 assists since Dec. 30. James is hitting 51.5% of his shots, including 32.5% from behind the arc.
His blistering scoring pace over the past month has brought him to just 36 points behind Kareem Abdul-Jabbar's 38,387 career scoring record. There is a big chance he will get a date with history regardless of the outcome of Tuesday's game between the Lakers and the Thunder.
---
Abdul-Jabbar will reportedly be in attendance in case "King James" achieves the mind-boggling feat.
---
After a loss to the New Orleans Pelicans two nights ago, the newly-named NBA All-Star captain told the media that he was ready to go. LeBron James recently told reporters that it was only going to be a matter of when he'll break the scoring record.
If he's available, James will likely sit on the throne of the NBA's all-time points leader.
Meanwhile, back-to-back MVP Nikola Jokic has been upgraded to probable by the Denver Nuggets for Tuesday night's game against the Minnesota Timberwolves. He's dealing with left hamstring tightness and sat out the other night's previous meeting with the Timberwolves.
"The Joker" reportedly practiced before the rematch on Tuesday, which is why his status has been upgraded to probable. Without him, Minnesota had their way against the Nuggets. That may change as soon as the Serbian superstar is back in action.
Nikola Jokic has recorded a triple-double in the Denver Nuggets' last three games. Over the last 20 times he has been available, he has averaged 24.3 points, 11.8 rebounds and 11.5 assists. Jokic is also shooting 64.7% from the field, including 50.0% from deep.
The front-runner for the NBA MVP award should play tonight unless a serious setback has happened to his left hamstring.,
---
Devin Booker: Left groin strain; Injured since December 25, 2022
The Phoenix Suns are 10-11 since Devin Booker went down with a left groin strain last Christmas against the Denver Nuggets. He has now been upgraded to probable when Phoenix takes on the Brooklyn Nets at Barclays Center.
Before the extended absence, the three-time NBA All-Star averaged 27.1 points, 4.6 rebounds and 5.6 assists in 29 games. Barring any setback, he should be in the lineup to reclaim his starting spot in Monty Williams' first five.
---
Anthony Davis: Right foot stress injury; Injured since December 16, 2022
The LA Lakers have monitored Anthony Davis' load and minutes after he was sidelined for 5 ½ weeks due to a right foot stress injury. He has played five of the LA Lakers' six games since his return from injury.
Anthony Davis, however, has had two off days, so he should be ready for Tuesday night's matchup against the OKC Thunder. AD may also want to be on the same floor as LeBron James if/when the GOAT candidate sets the NBA's scoring record.
Edited by Michael Macasero