LeBron James, the LA Lakers' four-time NBA MVP, remains a staple of their injury report as he is still playing through left ankle soreness. He has been dealing with this issue for over a month already and has missed a few games due to it.
James struggled and looked gassed in the Lakers' stunning 122-121 victory over the brash Memphis Grizzlies. He played 37 minutes and finished with 23 points, nine rebounds, six assists, two steals and two blocks. It took him 21 shots to reach his point production.
•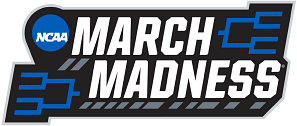 The Lakers might choose to keep him out tonight versus the Portland Trail Blazers as he looks like he could use a little break. Although James has been incredibly good at this stage of his career, there's no escaping the fact that he's now 38 years old.
The 18x NBA All-Star is averaging 37.6 minutes in eight games this month, which head coach Darvin Ham admitted was a big concern. It's precisely for this reason that they could opt to keep him out of tonight's action on the road.
Everyone's minutes will be expected to go up as Anthony Davis, Austin Reaves and Lonnie Walker IV are already ruled out.
Meanwhile, back-to-back and reigning NBA MVP Nikola Jokic is listed in the Denver Nuggets' official injury report as questionable. The Serbian is reportedly dealing with left hamstring tightness, which is why he was in street clothes the other night.
Jokic didn't suit up in the Nuggets' 134-111 win over the Indiana Pacers but could return tonight versus the OKC Thunder. "The Joker's" status will likely be determined after Denver's morning shootaround.
The four-time NBA All-Star is putting up MVP numbers yet again. Over his last 15 games, he is averaging 25.0 points in a ridiculously efficient clip. Jokic is hitting 63.5% of his shots, including a mind-boggling 50.0% from deep.
Outside of his scoring, he's also averaging 11.3 assists and 11.1 rebounds during the same stretch. He's the biggest reason why the Nuggets own the best record in the Western Conference.
---
Jamal Murray: Left hip strain; Injured since January 20, 2023
Jamal Murray had one of his best games of the season last Friday when he led the Denver Nuggets to a victory over the Indiana Pacers. Without the reigning NBA MVP, Murray posted 17 points, 10 rebounds and 14 assists, his first career triple-double.
The point guard, however, suffered a left hip strain, which has rendered him questionable for tonight's matchup versus the OKC Thunder.
Bones Hyland, Murray's main backup is also questionable. If both are unable to play tonight, Ish Smith and Christian Braun should play bigger roles than what they've had this season.
---
T.J. Warren: Right knee contusion; Injured since January 19, 2023
T.J. Warren played just eight minutes in the Brooklyn Nets' 117-112 loss at the hands of the Phoenix Suns last Thursday. The following night, he was on the court for 18 minutes, but barely made an impact in their win over the Utah Jazz.
Warren is playing through a right knee contusion, which is partly why he's been struggling. For this reason, he's been ruled probable tonight when the Nets face the defending NBA champs, the Golden State Warriors.
Warren's offense is badly needed as former NBA MVP Kevin Durant has been sidelined with an MCL sprain. Kyrie Irving's 48 carried Brooklyn to the win, but it was abundantly clear the Nets needed more offense off the bench.
He is expected to play, but if he suffers a setback, he could return to action next Wednesday versus the Philadelphia 76ers.
Edited by Michael Macasero