The LA Lakers are concerned about veteran point guard Russell Westbrook's viability if they ultimately make the NBA playoffs this season.
In other news, the Toronto Raptors have begun taking trade calls for forward OG Anunoby.
On that note, here is the latest news from around the NBA as of Feb. 1, 2023.
•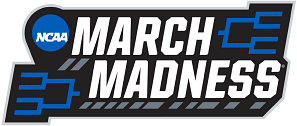 ---
LA Lakers concerned about Russell Westbrook's playoff viability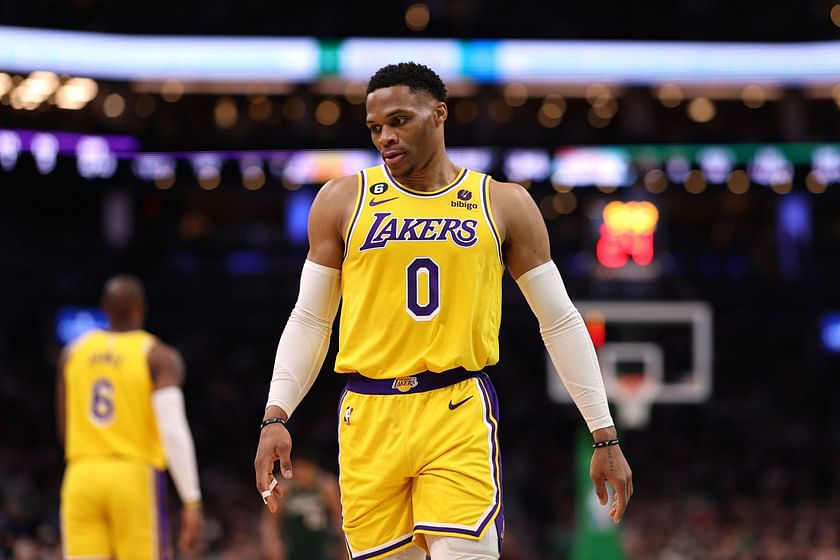 Russell Westbrook has become one of the favorites to win the NBA Sixth Man of the Year award since transitioning to a bench role. Over 46 games off the bench, Westbrook is averaging 16.2 points, 6.3 rebounds, 7.7 assists and 1.0 steals per game on 42.6% shooting.
However, according to Bleacher Report's Eric Pincus, the LA Lakers are still concerned about Westbrook's playoff viability, if the team ultimately makes the postseason.
"The Lakers are fighting to climb into the top 10 in the Western Conference ... While coach Darvin Ham has found a viable role for Westbrook off the bench, the franchise does have concerns about his playoff viability, per multiple sources," Pincus reported.
Westbrook is still shooting just 30.1% from 3-point distance, while averaging 3.6 turnovers per game off the bench. So the Lakers are likely worried about him making questionable decisions in the playoffs and potentially taking ill-advised shots.
Nonetheless, Westbrook has still come a long way since the beginning of the season when he was viewed as a near total liability league wide.
For Eric Pincus' full report, click here.
---
Raptors welcoming OG Anunoby trade talks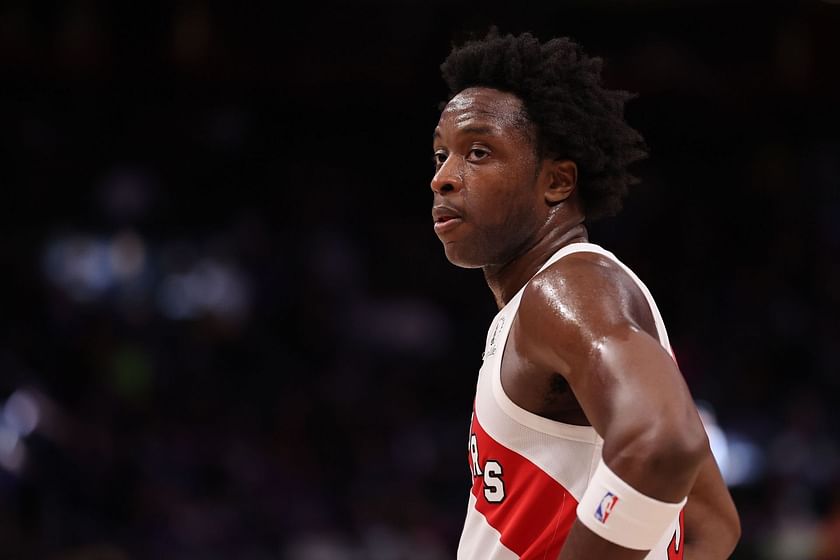 OG Anunoby has been heavily involved in trade rumors this season. With the Feb. 9 trade deadline just over a week away, it appears these rumors are now gaining traction.
According to The Athletic's Shams Charania, the Raptors have begun taking calls for the 25-year-old. Charania mentioned the Phoenix Suns and New York Knicks as potential suitors for Anunoby.
Charania explained that a Knicks package would be highlighted by draft picks. Meanwhile, the Suns could offer 26-year-old sharpshooting forward Cam Johnson for Anunoby.
Anunoby is averaging 16.9 points, 5.5 rebounds, 2.0 assists and 2.1 steals per game on 45.7% shooting. Given his valuable skillset as a versatile two-way forward, he will likely continue to be in very high demand leading up to the deadline.
---
Also read: NBA Rumors: Insider reveals multiple Toronto Raptors players are unhappy with their situation
---
2023 Jordan Rising Stars player pool announced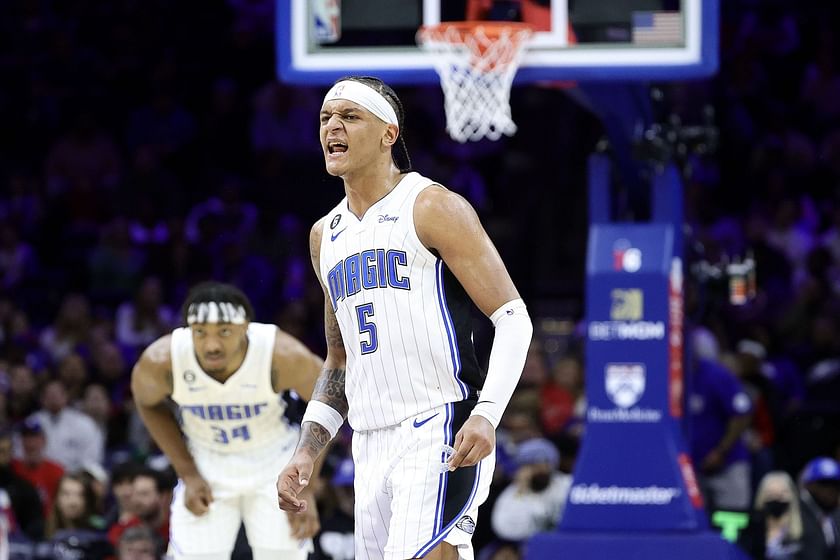 The NBA has announced the 2023 Jordan Rising Stars event player pool. A total of 28 players made the cut, including 11 rookies, 10 sophomores and seven G League players. The full list of players selected is as follows:
Rookies
Paolo Banchero, Orlando Magic
Jalen Duren, Detroit Pistons
AJ Griffin, Atlanta Hawks
Jaden Ivey, Detroit Pistons
Walker Kessler, Utah Jazz
Bennedict Mathurin, Indiana Pacers
Keegan Murray, Sacramento Kings
Andrew Nembhard, Indiana Pacers
Jabari Smith Jr., Houston Rockets
Jeremy Sochan, San Antonio Spurs
Jalen Williams, Oklahoma City Thunder
Sophomores
Jose Alvarado, New Orleans Pelicans
Scottie Barnes, Toronto Raptors
Josh Giddey, Oklahoma City Thunder
Jalen Green, Houston Rockets
Quentin Grimes, New York Knicks
Bones Hyland, Denver Nuggets
Evan Mobley, Cleveland Cavaliers
Trey Murphy III, New Orleans Pelicans
Alperen Sengun, Houston Rockets
Franz Wagner, Orlando Magic
G Leaguers
Sidy Cissoko, G League Ignite
Scoot Henderson, G League Ignite
Mojave King, G League Ignite
Kenneth Lofton Jr., Memphis Hustle
Mac McClung, Deleware Blue Coats
Leonard Miller, G League Ignite
Scotty Pippen Jr., South Bay Lakers
The Jordan Rising Stars event will take place on Friday, Feb. 17 (9 p.m. ET, TNT) at Vivint Arena in Salt Lake City. It will feature a three-game mini-tournament between four teams comprised of a pool of rising star players.
The 21 NBA players (11 rookies and 10 sophomores) will be drafted onto three seven-player teams. Meanwhile, the seven G Leaguers will make up the fourth team.
---
Steph Curry makes more NBA history
Golden State Warriors superstar point guard Steph Curry has set numerous NBA records throughout his 14-year career. On Monday night against the OKC Thunder, Curry added yet another record to his resume relating to his elite efficiency.
Curry finished with 38 points and 12 assists on a 60.0/57.1/100.0 shooting split. This was after he finished with 35 points and 11 assists on a 61.9/50.0/100.0 shooting split in his previous game against the Toronto Raptors.
In doing so, Curry became the first player in NBA history to record at least 30 points and 10 assists on a 60/50/100 split in consecutive games.
Curry is averaging 29.7 points, 6.3 rebounds, 6.5 assists, 1.0 steals and 4.9 3-pointers per game on a 49.4/42.7/92.1 shooting split this season. Meanwhile, the Warriors have now won three straight games to improve to 26-24 and fifth in the Western Conference.
---
Draymond Green calls out NBA for shortchanging his defensive stats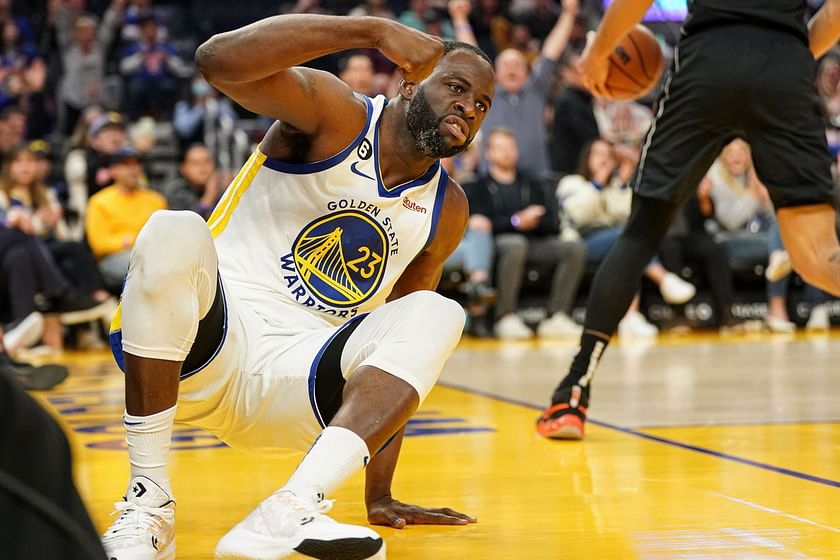 Golden State Warriors All-Star forward Draymond Green has long been considered one of the best defenders in the NBA. However, according to Green, his game-to-game defensive accomplishments are being shortchanged.
Following the Warriors' win over the OKC Thunder on Monday, Green took to Instagram to complain about how he was not credited with either of his blocks. This included one block that stopped Thunder sophomore guard Josh Giddey on a fastbreak.
"Can I please get my blocks and rebounds? This is one of two tonight. … I got zero again … this gotta stop at some point," Green said.
Green's comments come amidst fans questioning the credibility of NBA stat keepers. The Memphis Grizzlies were recently called out for inflating forward Jaren Jackson Jr.'s stats during home games.
However, as of now, it's unclear if there are any ulterior motives in regard to Green's stats.