The National Basketball Referees Association has admitted that the referees missed the game-deciding foul call on Saturday night. This was during the final seconds of the LA Lakers versus Boston Celtics game.
In other news, the Lakers have ruled out stars LeBron James and Anthony Davis for their next game against Brooklyn.
On that note, here is the latest news from around the NBA as of Jan. 30, 2023.
•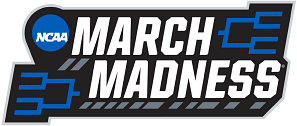 NBA referees union says LeBron James was fouled on controversial play
The LA Lakers and their fans were outraged following a missed call at the end of regulation against Boston on Saturday. Lakers star forward LeBron James attempted a game-winning layup with just under two seconds remaining. He was hit in the arm by Celtics star forward Jayson Tatum, however, no call was made, sending the game into overtime.
The Lakers then went on to lose 125-121. The National Basketball Referees Association took responsibility for the mistake on Sunday.
"Like everyone else, referees make mistakes," the union said.
"We made one at the end of last night's game and that is gut-wrenching for us. This play will weigh heavily and cause sleepless nights as we strive to be the best referees we can be."
Unfortunately, for the Lakers, the apology can't change the outcome of the game. Following the loss, they now sit at just 23-27 and 13th in the Western Conference, two games behind the final play-in spot. So every game will be of increased importance for the Lakers moving forward.
Also read: LA Lakers' playoff chances for the 2022-23 NBA season: Slim, grim, or none?
LeBron James, Anthony Davis ruled out for Monday's matchup with Nets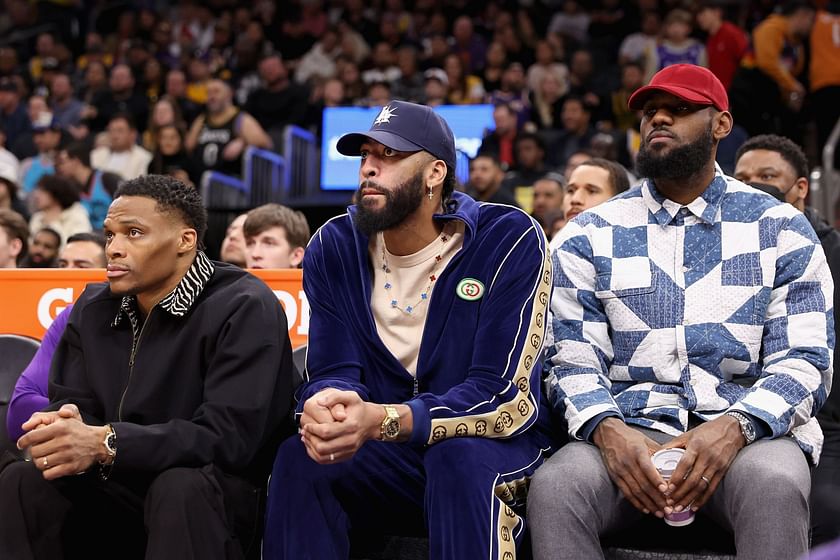 Following their grueling overtime loss to Boston, LeBron James and Anthony Davis will sit out Monday against Brooklyn, according to the team. This comes as the Lakers are also set for a back-to-back with a second game against New York scheduled for Tuesday.
James is listed as out due to left ankle soreness after playing 44 minutes versus Boston. Meanwhile, Davis will miss the game as part of the injury management for his right foot injury that recently cost him 20 games. Davis played 34 minutes against the Celtics.
Trey Murphy III reportedly invited to participate in 2023 NBA Slam Dunk Contest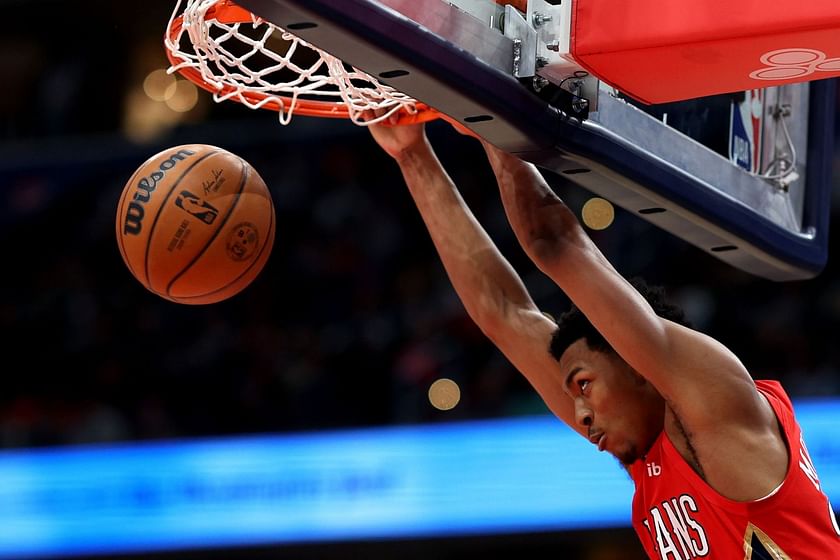 New Orleans Pelicans sophomore forward Trey Murphy III has been invited to compete in the 2023 AT&T Slam Dunk Contest, per ESPN.
Murphy will likely join G League star Mac McClung, Portland Trail Blazers rookie Shaedon Sharpe and Houston Rockets forward Kenyon Martin Jr.
The Slam Dunk Contest will headline State Farm All-Star Saturday Night (8 p.m. ET) on Feb. 18 in Utah and will be broadcast on TNT.
Kawhi Leonard sends message to Clippers ahead of trade deadline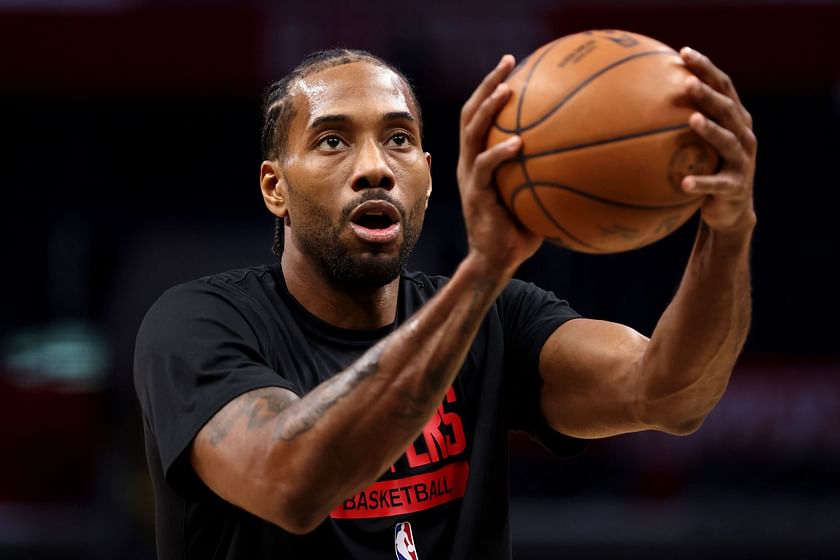 LA Clippers star forward Kawhi Leonard is reportedly pushing for the Clippers to acquire another point guard ahead of the Feb. 9 trade deadline. Action Network's Matt Moore recently broke down Leonard's request in a recent report. Moore also highlighted Leonard's interest in a reunion with two of his former Toronto Raptors teammates from Toronto's 2019 title team.
"Leonard has made it clear to the Clippers front office that he would welcome a point guard addition," Moore reported. "It's no surprise that two of his former teammates on his championship Raptors team, (Kyle) Lowry and (Fred) VanVleet, are on their short list of targets."
Most would agree that the LA Clippers are having a fairly disappointing campaign at 28-25 and fourth in the Western Conference. Meanwhile, Clippers point guards Reggie Jackson and John Wall are probably both better suited as backups on a true contender.
Both VanVleet and Lowry have reportedly been made available in trade talks by Toronto and Miami. If LA can land either veteran point guard, it may be the missing piece that gets them over the hump in this year's playoffs.
VanVleet is averaging 19.1 points, 4.3 rebounds, 6.5 assists and 1.6 steals per game on 39.2% shooting.
Meanwhile, Lowry is averaging 12.4 pppg, 4.4 rpg, 5.4 apg and 1.1 spg on 40.3% shooting.
Blazers looking to extend Jerami Grant, consider him untouchable
Jerami Grant has made a strong impact during his first season in Portland. So much so that the Trail Blazers are now considering Grant untouchable, according to Action Network's Matt Moore.
"There is a belief around the league that the only three Blazers who are untouchable are Damian Lillard, Anfernee Simons, and Jerami Grant," Moore said.
This lines up with a recent report from Yahoo Sports' Jake Fischer, who said that Portland has already offered Grant a four-year, $112.65 million extension. This is the most that Portland can offer Grant as of now.
However, the veteran forward hasn't accepted the offer as he can wait and get more money from the Blazers this summer. Grant could reportedly receive up to five-years, $233 million this summer. Either way, it doesn't appear that Grant will be leaving Portland any time soon.
Grant recently spoke with The Athletic's Jason Quick:
"I definitely like it here; love it here," Grant said. "The guys have been very welcoming, it's definitely a family environment, everybody is super cool, got good guys on the team, great organization — (GM) Joe (Cronin), (coach) Chauncey (Billups), everything. I'm definitely enjoying it here."
Grant is averaging 21.3 points, 4.4 rebounds, 2.4 assists, 0.9 steals and 0.8 blocks per game on 48.8% shooting.