Grant Williams is set to be a restricted free agent this summer and several teams have reportedly shown a ton of interest in pursuing the versatile forward. Williams just finished his best statistical season for the Boston Celtics, where he became a vital part of their latest postseason run.
According to sources, the forward has drawn attention from the Dallas Mavericks, the Orlando Magic, and the Indiana Pacers. All teams are interested in adding a player of his caliber to their roster. Sports Illustrated writer Chris Mannix shared that Williams could still be in Boston for next season by matching the offers he could get in the offseason.
"As far as Grant Williams goes, they have the right to match his contracts."
•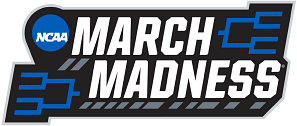 Even with that, Mannix detailed that the power forward could receive offers from younger teams with a ton of space financially.
"What I'd be worried about is one of these younger teams with a lot of cap space going out there and saying, 'We believe that Grant Williams is worth a four-year contract, $18 million per year.'"
"Houston, a ton of cap space right now. Coached by Ime Udoka, do they want to make a run at Grant Williams? I do think it's likely that Williams comes back, but watch out from one of those types of offers that make the Celtics blink."
Although not a star, the 6-foot-6 forward has been an important piece for the Celtics. His experience in the postseason and grittiness on the court has proven to be extremely useful for the team.
Williams finished the season averaging 8.1 points, 4.6 rebounds, and 1.7 assists. He also shot decently from the three, making 39.5% of his shots from beyond the arc. For the next season, he could command a four-year deal that's worth $33.9 million.
You might also be interested in reading this: "Bro thought he was Larry Bird" - Grant Williams sparks hilarious memes and reactions as he misses critical free throws after claiming he'll make both
---
The Mavs could have an edge in pursuing Grant Williams
The Mavericks have shown they need players that specialize in defending the opposing team's best player. One of their options for the next season is to acquire Williams, who's known for taking on the task of trying to stop the other team's stars.
As Williams continues to draw more interest from different teams, Dallas could have a higher chance of landing him in free agency. Both he and Mavs star Luka Doncic share an agency, which could play a huge part in his decision for the 2023-24 season. Williams has also praised the Slovenian star on multiple occasions, which could hint at who he wants to play with.
Also read: "You dared to talk trash to him, GW" - Skip Bayless thanks Grant Williams for 'poking the playoff bear' Jimmy Butler during NBA Conference Finals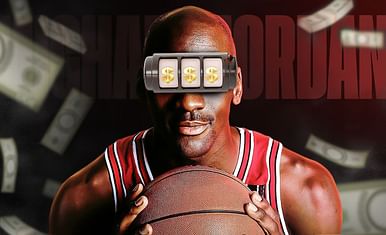 How did Michael Jordan's gambling "habit" taint his image?