The LA Lakers' chances of finally landing Kyrie Irving have taken another blow.
According to Marc Stein, the Purple and Gold are unlikely to acquire the mercurial point guard via a sign-and-trade with the Dallas Mavericks-centered D'Angelo Russell.
"While we await a clear indication about the Lakers' intentions there, with no verifiable signal to date that pursuing Irving is among their offseason priorities, league sources say that the Mavericks would have no interest in a sign-and-trade with the Lakers that features D'Angelo Russell as the primary Dallas-bound player," Stein wrote.
•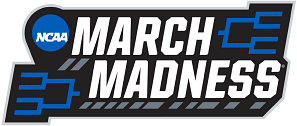 "All indications are that the Mavericks remain intent on re-signing Irving."
Kyrie Irving joined the Dallas Mavericks around the February 9 trade deadline but was unable to make a significant impact as he bedded in with his new team. As such, the Mavericks took the unpopular decision to tank their way out of the current postseason, much to the disgruntlement of their fans and Luka Doncic.
LeBron James has been keen on a reunion with Kyrie Irving for over a year. However, the LA Lakers were unable to acquire the Al-Star guard during the 2022 offseason.
The Lakers also failed to produce a desirable trade package when Irving handed in a trade request to the Brooklyn Nets. Since joining the Dallas Mavericks, Kyrie Irving has provided them with 27 points, 5 rebounds, and 6 assists while shooting 58.5% from two-point range and 39.2% from deep in his first 20 games.
---
Kyrie Irving could be 'ideal fit' with LeBron, Lakers
According to ESPN's Brian Windhorst, who was speaking on a May 25 episode of "Get Up," Kyrie Irving would be an ideal fit alongside LeBron James at the Lakers.
"Probably the best two teammates that LeBron has ever had, in terms of a natural fit, were Kyrie and Anthony Davis," Windhorst said.
"I could see why LeBron would be very interested in that (playing with Irving.) The concept of Kyrie to be a guy who can create his own, handle the ball to allow LeBron to rest while either on the court or on the bench. The pick-and-roll partner of Anthony Davis is ideal. If everybody is healthy, that race car would be awesome."
LeBron James and Kyrie Irving have won a championship together before during the 2016 playoff run with the Cleveland Cavaliers. As such, it's likely that LeBron James views a big three of himself, Kyrie Irving, and Anthony Davis as the best route to adding another championship to his resume (assuming he chooses not to retire this summer).
Still, it would appear that the Dallas Mavericks are going to do everything in their power to retain Kyrie Irving during the off-season. However, Kyrie Irving is now an unrestricted free agent and is free to discuss terms and sign with any team of his choosing.
It's worth noting that there doesn't project to be many contending teams with cap space this summer. This could give the Dallas Mavericks an edge in contract negotiations - even if that means they move on from Kyrie Irving via a sign-and-trade.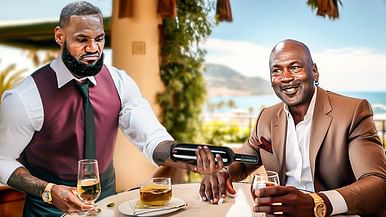 How is Michael Jordan officially richer than NBA's 10 richest players?!