The Miami Heat have one of the best rosters in the NBA. However, they still have room for improvement. The Heat's lack of size and defensive presence are big problems, with Bam Adebayo their tallest player at 6'9".
With free agency arriving, the Heat have expressed interest in acquiring players who can impact games. Former LA Clippers All-Star Blake Griffin is one of the top names on Miami's wishlist.
•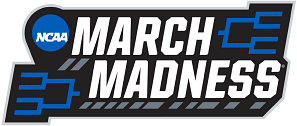 Speaking about the Heat and Griffin links, Sean Deveney of Heavy.com, said he was impressed by the former Clippers forward's performances in the 2022 playoffs.
"He made a big, big impression around the league with the way he played against Boston, even though it was just a couple of games".
The former LA Clippers forward has had a rough time over the past four years. Since being traded to the Detroit Pistons in 2018, his career has gone downhill. Griffin was able to make the playoffs just once during his three-year tenure with the Pistons.
In February 2021, Griffin played his last game for the Pistons and his contract was bought out the following month. Blake Griffin then signed with the Brooklyn Nets.
After starting 17 games early on in the season, Nets head coach Steve Nash removed Griffin from the starting lineup and the rotation in favor of LaMarcus Aldridge.
---
Miami Heat's bright future
Since acquiring Tyler Herro and Bam Adebayo in past drafts, the Heat have quietly put together a winning team.
However, the 2022 NBA postseason showed that the Miami Heat still have shortcomings and need to make changes before they can get past the final hurdle.
Blake Griffin could prove to be a vital acquisition for any team hoping to contend for the championship. His experience and playoff experience, in particular, will prove handy.