The Miami Heat have been seeking to improve their roster as they are in sixth place in the Eastern Conference despite being in 'win-now' mode. While the Utah Jazz are in ninth place in the Western Conference, they are reportedly willing to move several veterans to obtain future assets.
According to Sean Deveney of Heavy Sports, the Miami Heat have been looking into acquiring Malik Beasley and Kelly Olynyk. Deveney stated:
•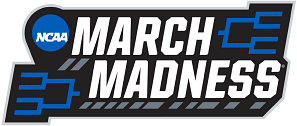 "Miami, which has set its potential trade net far and wide as the deadline nears, is among them, with a possible bigger deal that would send both Beasley and former Heat big guy Kelly Olynyk to Miami for a package built around Duncan Robinson, Caleb Martin and a combination of picks and young players (though Miami remains reluctant to put rookie Nikola Jovic in any deals, a stance that could change as the deadline approaches)."
While Robinson and Martin are unlikely to draw interest from the Jazz, as neither player matches their rebuilding timeline, a combination of draft picks and young players could make the package far more enticing.
Robinson's contract could be a major hurdle, however, as his five-year, $90 million contract extension will be on the books through 2025-2026. As things stand, the Jazz would likely be better off moving each player individually.
---
How have the Miami Heat's trade targets performed this season?
It should come as no surprise that the Miami Heat are looking to add shooting and size as they currently rank 26th in the NBA in both three-point percentage and rebounding.
Malik Beasley is currently fourth in the NBA in three-pointers made as he has knocked down 150 triples. His 3.1 three-pointers made per game are currently tied for ninth-most in the NBA.
While he has been consistent from behind the arc, his season averages of 13.7 points, 3.5 rebounds, 1.6 assists, 0.8 steals and 0.2 blocks per game, suggesting his best suited role is as a shooting spark off the bench. He has shot 39.9% from the field, 35.8% from 3-point range and 83.7% from the free-throw line.
Although Kelly Olynyk provides much-needed size for the Miami Heat, he is not much of a rebounding threat as he averages just 5.0 rebounds per game this season. In addition, he has averaged 12.2 points, 3.3 assists, 1.1 steals and 0.6 blocks per game.
Olynyk's ability to space the floor will certainly help Miami's shooting, as he has shot 50.3% from the field, 41.3% from 3-point range and 83.1% from the free-throw line. No player on Miami's roster is shooting above 40.0% from long range.