The LA Lakers are in offseason mode after losing the Western Conference finals. They were swept by the Denver Nuggets and now have a lot of decisions to make this offseason.
One of them is Rui Hachimura who is set to be a restricted free agent. Hachimura raised his stock and value after solid playoff performances.
Reports suggest Rui Hachimura is expected to command a deal worth $15 million annually as he hits the restricted market. He is set to make $8.4 million next season with the Lakers if he does not sign a new deal.
•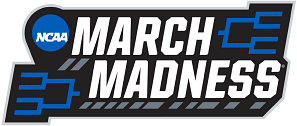 Before Rui Hachimura was traded to LA from the Washington Wizards, he began contract extension negotiations. His agent reportedly wanted something near to four-year, $60 million for the Japanese forward. The Wizards offered around $12 million per year.
The free agent market this offseason is not considered to be strong. The cap is not going to jump a huge amount so there may not be many mega deals. Josh Hart is facing a similar market to Hachimura after performing well for the New York Knicks in the playoffs. Reports say Hart is looking at a deal around $18 million per year.
Rui Hachimura scored in double figures in eight playoff games durings LA's run. He showed a lot of promise as a defender and gave Nikola Jokic some trouble during the Western Conference finals. He also proved to be a solid 3-point shooter. His versatile skills will be desired in the market.
Lakers' plans this offseason for Rui Hachimura and more
Lakers general manager Rob Pelinka said they intend to keep the young core of Lakers. Rui Hachimura figures to be a part of the young core he was referencing.
The Lakers have to make decisions on many of their young stars and are cap tied. LA has $86 million tied up in just LeBron James and Anthony Davis next season.
Austin Reaves is another young player who is set to be a restricted free agent. Reaves also increased his value with strong playoff performances.
The Lakers will be cap restricted in offering Reaves a new deal. Reaves could be in line for a big pay raise. He will be a free agent unless the Lakers offer him a $2.2 million qualifying deal. They can also offer him a $11.4 million first-year salary since they hold his Bird rights. The deal would have to be for at least two years.
D'Angelo Russell, Lonnie Walker and Dennis Schroder will also be free agents this summer. Russell may not be part of that young core Pelinka discussed after his inconsistent playoff performances. It is reported that the Lakers will not offer him an extension. He could still be involved in a potential sign and trade.
The Lakers also have to decide on Malik Beasley's team option for $16 million. He did not see the floor much during their playoff run and will likely not return to LA's roster. Recently acquired Mo Bamba also has one year left on his deal and will return, unless traded, after an injury-shortened season. He can also be waived this offseason if the Lakers want to get off the $10 million he has left on his deal.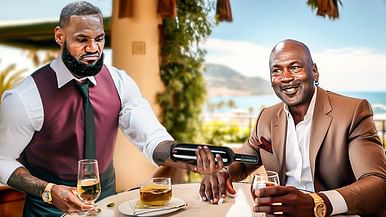 How is Michael Jordan officially richer than NBA's 10 richest players?!