The Brooklyn Nets are expected to be highly active in the current trade window in the midst of the team churning out victories in the absence of Kevin Durant and wish to maximize their chances of winning the NBA title this year by improving the team.
The Brooklyn Nets currently have several players on their roster whose short-term salaries and recent lack of playing time may make them candidates for trades. These include Joe Harris, Seth Curry, and Patty Mills.
However, the team doesn't have a lot of other assets to include in potential trades beyond these three players. Their options are limited to unproven talent such as Day'Ron Sharpe and Cam Thomas, their own first-round picks in 2028 and 2029, and a future first-round pick from the Philadelphia 76ers in 2027 or 2028.
•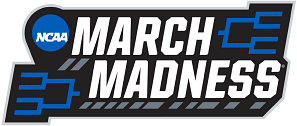 Apart from a big man as a backup to Nicolas Claxton, the Nets have been linked to a wing forward, but have limited options when it comes to potential big men on the market. Jakob Poeltl and John Collins have been mentioned along with the likes of Naz Reid, Mo Bamba, Jarred Vanderbilt, and Kelly Olynyk.
However, whether the front office will have the funds will depend on outgoing, namely those of Seth Curry, Joe Harris, or Patty Mills, according to The Ringer.
Brooklyn Nets are still title contenders despite dropping in the Eastern Conference
The Brooklyn Nets have a 29-18 record and are 4th in the NBA Eastern Conference. Kevin Durant has been an MVP contender while Kyrie Irving and Nicolas Claxton have been their most important players in his absence. They have won 2 out of their last 4 games and Claxton has produced a double-double and at least 20 points in his last two appearances.
When Kevin Durant returns, the team will have a huge offensive boost. Their defense has massively improved and the team is capable of playing in a variety of different ways.
Given the current state of the team, the Nets should focus on maximizing their chances of winning a championship, either by adding a better-fitting wing player or by addressing their need for a backup for Claxton.
Claxton is not a good free-throw or a 3-point shooter, and the potential benefit of diving into a trade is simply too captivating for the Brooklyn Nets.