The Dallas Mavericks are looking to make upgrades as the NBA trade deadline on Thursday approaches. With the addition of another high-level rotation player, there's a chance Dallas can start to figure this thing out.
Dallas (28-25), which is fourth in the Western Conference, still has the talent to possibly make a push. Their own forward, Dorian Finney-Smith is reportedly going to be traded by the deadline.
Dallas is reportedly in on Bojan Bogdanovic, a Detroit Pistons forward, and Bogdan Bogdanovic, an Atlanta Hawks guard. Yahoo Sports reported:
•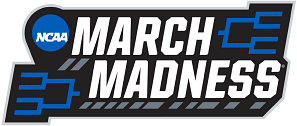 "They also want Bojan Bogdanovic from Detroit and Bogdan Bogdanovic from Atlanta — they're desperate and determined to get help for Luka Doncic before he passes out from exhaustion in carrying that franchise."
Bojan Bogdanovic, is having a career year and could be a huge pickup for the Dallas Mavericks. The veteran is averaging 21.4 points per game and shooting an efficient 48.7%, including 41.6% from 3-point range on high volume (5.9 shots per game).
A catch-and-shoot guy to pair next to Luka Doncic would certainly be helpful. Even then, they could put him on the bench and allow him to run the offense for 20 or so minutes per night. Perhaps Doncic could also have a night off or two so they can have him ready for the playoffs.
Either way, Bogdanovic would be starting if Dallas wanted to get the most out of them. He might not score 20 per night in Dallas, but at least the Mavericks know he can if he's ever needed to do so.
Bogdan Bogdanovic is an interesting name to monitor. A few teams will likely be interested in him coming off their bench as he's an elite 3-point shooter. The percentages have been a bit down the past two years, but he's still shooting 37.4% from beyond the arc and could be another helpful piece for Dallas.
The Dallas Mavericks have moves that need to be made. With reports that they're in on disgruntled Brooklyn Nets guard Kyrie Irving, we could see them push a deal through. Nonetheless, they need to make a deal to keep Luka Doncic happy.
Edited by Joseph Schiefelbein