According to The Ringer, the LA Clippers are interested in signing both Kyle Lowry and Fred VanVleet before the NBA trade deadline.
Kyle Lowry is 36 years old and is currently averaging 12.8 points, 5.4 assists and 4.4 rebounds per game for the Miami Heat this season. The point guard will become a free agent at the end of next season and is on a $28.3 million a year contract. The LA Clippers' two big stars in Kawhi Leonard and Paul George will also be out of contract at the end of next season.
A potential big 3 of Lowry, Leonard and George might not look like title contenders but the Clippers are looking for a replacement for Reggie Jackson, who is having a poor time with his shooting this season. However, at the age of 36, Lowry does not represent a big upgrade over Reggie Jackson.
•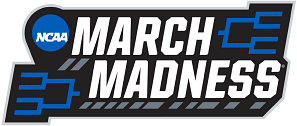 The Clippers are reportedly also interested in Toronto Raptors point guard Fred VanVleet.
The LA Clippers should lean towards Fred VanVleet instead of Kyle Lowry
Fred VanVleet was an NBA All-Star last season and is averaging 19.1 points and 6.3 assists per game this season. The Raptors (21-27) have struggled with injuries to key players this season and are 11th in the East.
28-year-old VanVleet could regain his last season's form if placed on a better roster, like the LA Clippers. According to some reports, the Raptors are looking into the possibility of trading either VanVleet or Gary Trent Jr.
Kawhi Leonard won a championship with VanVleet during his time in Toronto. VanVleet is also an energetic defender and will add further value to an already talented Clippers roster.
While there are multiple reasons why the Clippers should move for VanVleet over Lowry, there have also been reports that they are looking for a new center.
Edited by Gautam Aggarwal