The Phoenix Suns are looking to trade Jae Crowder ahead of the NBA's Feb. 9 trade deadline. According to one NBA insider, the Suns are looking for a third team to faciliate a trade.
Coming into the season, the Suns wanted to bounce back after a disappointing postseason finish. After some speculation about offseason trades, Crowder requested a trade from the organization.
The Suns have waited to find the right deal for Crowder. With the trade deadline just around the corner, there should be plenty of teams calling to acquire the veteran forward.
•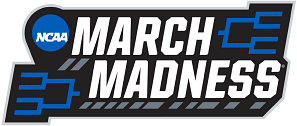 According to NBA insider Adrian Wojnarowski, one team in hot pursuit is the Milwaukee Bucks.
"Phoenix and Milwaukee are looking for a third team to help facilitate a trade," Wojnarowski said. "The Suns will continue to canvass the market to do that. ... Keep watching Milwaukee with Jae Crowder."
---
Phoenix Suns looking to move Jae Crowder ahead of NBA's trade deadline
The Phoenix Suns and Jae Crowder have both stood firm on their stance on finding a trade. Crowder has been an important piece of the puzzle for the Suns over the years.
With Phoenix dealing with injuries throughout this season, Crowder's presence has been greatly needed. Both parties should be eager to find a resolution, as the Suns need to add depth. Crowder should have plenty of suitors around the league due to his toughness and defensive ability.
The Milwaukee Bucks seem to be a team that makes too much sense for a trade with Phoenix. Crowder has the ability to be a great get for the Bucks due to his 3-point shooting and playoff pedigree throughout his career. Often with two veteran rosters, a third team is needed to move some salaries around.
If the two parties aren't interested in giving up players, a third team could also sweeten the deal with players or draft picks. For now, it looks as if Milwaukee is in the driver's seat to acquire Crowder. There's plenty of time for other teams to jump in the race, especially with teams needing to find ways to bolster their rosters.
Edited by Joseph Schiefelbein