The beef between Patrick Beverley and Chris Paul is still hot, as Beverley recently opened up on the LA Clippers' 2021 trade decision. While on Kevin Hart's "Cold as Balls" show, Beverley spoke about his career and how he felt about the way the Clippers handled him.
"I felt like that was the ultimate spit to my face." - Patrick Beverley
Of course, he couldn't help but mention Chris Paul.
•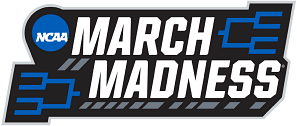 Chris Paul played six seasons for the Clippers, and while they were successful, they never ended up winning the championship. The organization did not make it to the Western Conference finals. Paul would go on to play in Oklahoma City, Houston and Phoenix.
When Paul went to Houston in 2017-18, that transaction sent Patrick Beverley to Los Angeles to play for the Clippers. Beverley was on the Clippers team that went to the Western Conference Finals for the first time in 2020-21.
Beverley told Kevin Hart:
"Chris Paul was on the Clippers. Then he left and I came on the Clippers. The Clippers went to the Western Conference Finals the only time. They didn't go there with Chris Paul, Blake Griffin and the Lob City. They went there with me."
Beverley is correct that the Clippers did reach the conference finals when he was on the team, but it's not because they had him instead of Chris Paul. The success of that Clippers team was built on Paul George and Kawhi Leonard.
With Leonard getting injured, it was on George's back to get Los Angeles to the conference finals. Coincidentally, the team was eliminated from the playoffs by a Chris Paul-led Phoenix Suns team.
"For them to come in and 'We're only looking for you get 5 or 6 million dollars,' I felt like that was the ultimate spit to my face when I literally just changed this whole organization around." - Pat Bev
Patrick Beverley discussed his departure from the LA Clippers because he felt that the organization didn't value him. He felt insulted by the team only offering him 5 and 6 million dollars. In his view, he turned the organization around.
Not many players who only played 19.0 minutes per game and averaged 4.9 points per game during the playoffs turned around an organization. As a career role player, valuing himself the same as a future Hall of Famer in Chris Paul is Patrick Beverley at its finest.
---
Patrick Beverley is not helping the Lakers
The LA Lakers are not getting much for the $13 million salary they are paying Patrick Beverley. He is on the floor 27.0 minutes per game and only provides 6.0 ppg. He is known as a defensive presence but only provides 0.9 steals and 3.7 rebounds per game. The Lakers are performing below expectations, and Beverley is not helping.