Back in 2017, Patrick Beverley was traded to the LA Clippers in a mega-deal that sent Chris Paul to the Houston Rockets. Five years later, the veteran guard still holds a grudge toward his trade counterpart.
Throughout his career, Patrick Beverley has built a reputation of being hard-nosed and aggressive. Given this nature, it is not surprising that he seeks revenge on Chris Paul since they were traded for one another. As competitors, that could be something that gets under a player's skin at times.
The LA Lakers guard hopped on "Cold as Balls" with comedian Kevin Hart to discuss an array of topics. When asked about Chris Paul, Beverley said he has "no relationship" with the future Hall of Famer:
•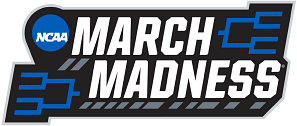 "No relationship. ... He in a position, 'Point God,' anytime I see Chris Paul it's smoke. That comes from all the things and all the success he's had.
"From now on, until you retire or until I retire, or until my f****** bones pop out of my f****** kness, I am going to hound you every single time until we're done."
Patrick Beverley took a shot at Chris Paul in the past
Some might feel Patrick Beverley is all talk, but some of his previous actions back up how he feels about Chris Paul. Most notably, an encounter they had during the 2021 postseason.
Two years ago, Patrick Beverley found himself in the Western Conference Finals as a member of the LA Clippers. The last team standing in their way of the game's biggest stage was Paul and the Phoenix Suns.
Beverley told Kevin Hart that he wanted nothing more than to stop Paul from reaching the NBA Finals. However, things did not go down the way he wanted.
In a series-clinching Game 6 win, Paul went off to for 41 points, four rebounds, eight assists and three steals. After it was clear the series was over for the Clippers, Beverley let his emotions get the best of him.
With just under six minutes to go in the game, Paul hit a 3 to put the game out of reach. Following a timeout, the two guards crossed paths as they headed to their respective benches. In that brief moment, it appeared that Paul made a quick comment and Beverley and kept on moving.
Fed up with the game being out of reach, Beverley then let his emotions get the best of him and shoved Paul from behind. This caused a big scuffle, and the Clippers veteran was then ejected from the game.
Beverley and Paul haven't faced off on the court since then. But that's going to change on March 22 when the LA Lakers host the Phoenix Suns.