Fans looking for fantasy basketball players will likely have one or two of Nikola Jokic, Luka Doncic and Joel Embiid on their respective rosters. They are stat-fillers who can carry a team to the top of personalized competitions.
The trio have been heaven-sent to diehard fantasy basketball players who should certainly be enjoying what they're getting from them. Based on the head-to-head (H2H) scoring system, Jokic, Doncic and Embiid are the top stars in the make-believe league.
Players like these three are tailor-made for H2H basketball. When stats such as scoring, rebounding, assists, steals, blocks and turnovers have determined value, well-rounded stars and prolific scorers have a superb advantage.
•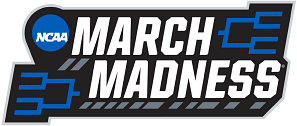 Here are the top 5 fantasy basketball players based on the said scoring system:
---
#5 Shai Gilgeous-Alexander, OKC Thunder, Shooting Guard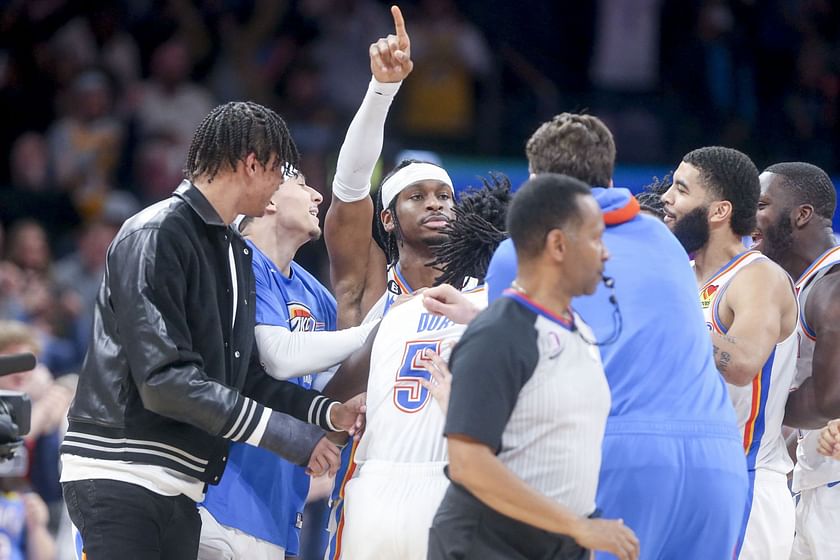 The OKC Thunder are one of two surprise teams in the West as they are strongly making their case for a play-in spot. Oklahoma's young roster is starting to make sense and showcase the potential of what the team could become when they're fully healthy.
Shai Gilgeous-Alexander is easily the best Thunder player by a wide margin. He looks like the cornerstone the Thunder will be building around, even when Chet Holmgren is fully healthy.
"SGA" is averaging 30.5 points, 4.9 rebounds, 5.5 assists, 1.7 steals and 1.1 blocks. His scoring, steals and blocks are both career-highs and he's the fifth-leading scorer in the NBA this season.
Shai Gilgeous-Alexander should make his NBA All-Star game debut in February and be one of the best fantasy basketball players.
---
#4 Giannis Antetokounmpo, Milwaukee Bucks, Power-Forward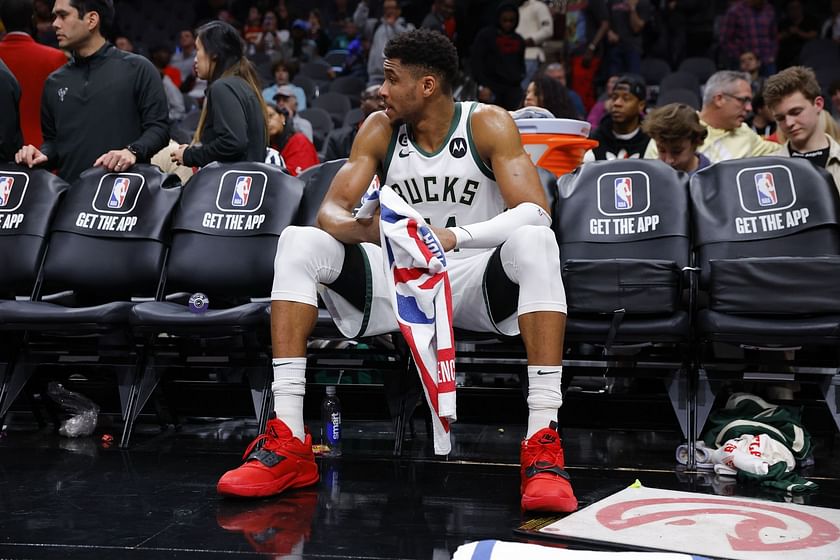 For the past seven seasons, Giannis Antetokounmpo has been a perennial member of the best fantasy basketball players' club. His consistency and ability to stay healthy for most of his career is just incredible.
"The Greek Freak" is putting up a career-high 31.0 points, which is the fourth-best in the NBA, with 11.9 rebounds and 5.3 assists. He has 25 double-doubles in 35 games, which makes him a no-brainer for fans with their fantasy teams.
Antetokounmpo is the only player in the NBA this season averaging at least 30 points, 10 rebounds and 5 assists per contest. Fans looking for the best fantasy basketball players can't go wrong with him.
#3 Joel Embiid, Philadelphia 76ers, Center
After a slow first month into the season, Joel Embiid has been in vintage form the rest of the way. He is the main reason why the Philadelphia 76ers are now tied with the Milwaukee Bucks for the second-best record in the Eastern Conference.
Even when James Harden sat out for almost a month, the 76ers have been competitive due to "The Process."
Embiid is averaging an incredible 33.6 PPG, exactly three points better than last season when he won the NBA scoring title. He is second in that category this year to go with 9.8 rebounds, 4.2 assists and 1.7 blocks.
---
#2 Luka Doncic, Dallas Mavericks, Point Guard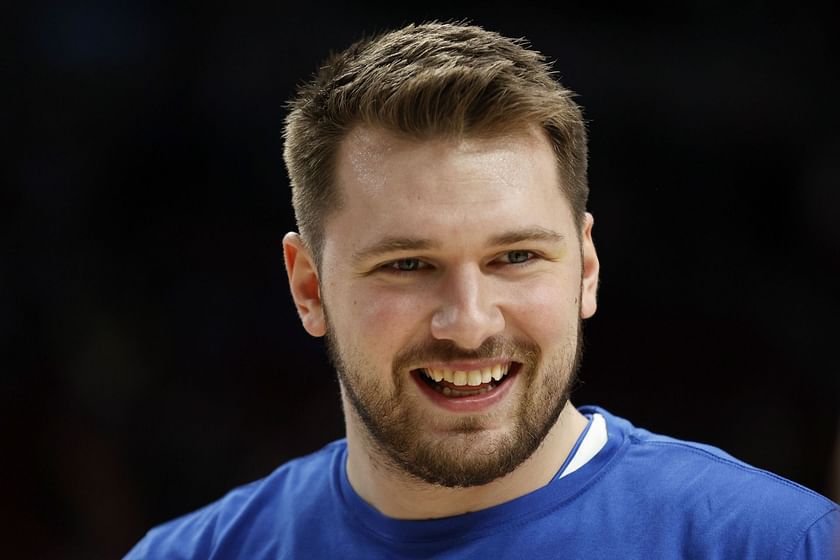 Luka Doncic is the NBA's leading scorer at 33.7 PPG, just a hairline better than Embiid's. He is second in the league in triple-doubles this season with 10. James Harden has the third-most with only four.
Doncic's historical 60-point, 20-rebound and 10-assist explosion against the New York Knicks on Dec. 27 is still reverberating in the NBA. It's one big reason why he is a shoo-in for almost everybody's collection of the best fantasy basketball players.
"Luka Legend" is averaging 33.7 points, 8.8 rebounds, 8.8 assists and 1.6 steals per game. These are fantasy numbers fans wouldn't want to miss for their respective teams.
---
#1 Nikola Jokic, Denver Nuggets, Center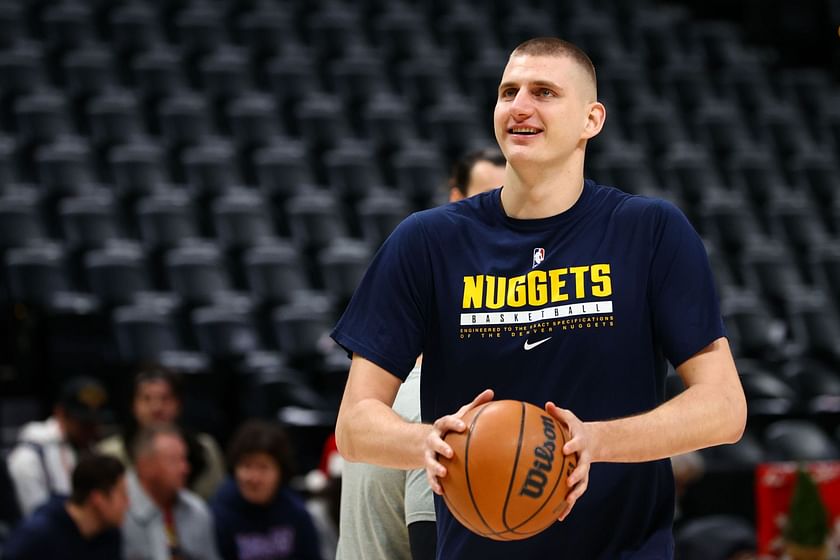 As great as Nikola Jokic has been, he's still incredibly often overlooked by basketball fans in general. Those who want to get the best fantasy basketball players, however, should be jolted awake by "The Joker."
The back-to-back and reigning NBA MVP is putting up 25.1 points, 11.0 rebounds, 9.9 assists and 1.4 steals. He has laid claim to being the league's best passing big man in history.
Jokic leads the NBA in triple-doubles with 14, four more than Doncic. The Denver Nuggets center is also second in double-doubles with 32.
Nikola Jokic is leading the Nuggets to the best record in the Western Conference and is looking to win his third straight MVP honor. He looks like the name fantasy basketball players shouldn't miss out on.
Edited by Michael Macasero