In the world of sports collectibles, a Luka Doncic rookie card is one of the hottest things on the market right now. Reports recently emerged that one just sold for a record-setting amount.
At 23-years-old, Luka Doncic is already one of the top superstars in the NBA. So far this season, he is putting on an early case to win MVP. With him continuing to emerge as a generational talent, collectors are doing everything they can to get their hands on his cards.
The 'Dallas Morning News' recently released a story about a Luka Doncic rookie card that sold for $3.1 million at a public auction. This 2018 2018 National Treasures NBA Logoman Patch is a one-of-a-kind and set a record for the highest basketball card sold at a public auction.
•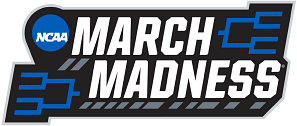 This record-breaking number certainly jumps off the page, but some have gone for more. The story also cited that a similar card sold for $4.6 million in a private sale last year.
A Luka Doncic rookie card is a good investment
Over the years, sports cards have slowly started to make their way back in to pop culture. Although it's more of an old hobby, some people have gone on to make a pretty penny for holding on to their collection.
As far as basketball cards right now go, a Luka Doncic rookie card is a good investment for anyone willing to pay that kind of price. With the trajectory he is on, that card should be worth more than triple by the time his career is over.
In his first 277 games, Luka Doncic is posting career averages of 26.7 points, 8.6 rebounds, and 8.0 assists per game. He was also named to an All-Star and All-NBA team in three of his first four seasons. If the Dallas Mavericks can put the right talent around him, he has what it takes to lead a team to an NBA Championship.
As far as this current generation of players goes, Luka Doncic is at the top of the list. The only player who can even come close to rivaling him at this point in time is Boston Celtics star Jayson Tatum.
Some might feel that person paid way too much for a Luka Doncic rookie card, but they are now sitting on a gold mine. It would not be surprising if that card is worth close to ten million dollars in just a few years.
Edited by Kevin McCormick