Kyrie Irving pushed the Brooklyn Nets into a position it absolutely didn't want to be in with his anti-Semitic post. The mercurial point guard further caused more damage by failing to unequivocally declare he's not into anti-Semitism or denounce the hateful content of the film.
With that as background, the Nets ultimately published an official statement (via Shams Charania):
"We are of the view that he is currently unfit to be associated with the Brooklyn Nets. We have decided that Kyrie will serve a suspension without pay until he satisfies a series of objective remedial measures…"
•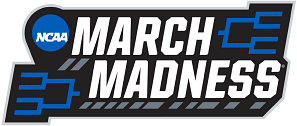 Just hours ago, the Nets, Irving, and the Anti-Defamation League posted another statement about working together "to eradicate hate and intolerance." The team and the seven-time All-Star vowed to give $500,000 each to fulfill that specific goal.
After Kyrie Irving's repeated failures to simply say "No" when asked if he had anti-Semitic beliefs, the Brooklyn Nets have had enough. Irving has now been suspended for "at least five games." If he is unable to satisfy "objective remedial measures" to address his actions, Irving might never wear the Nets jersey ever again.
The ADL, mindful of Irving's continuous beating around the bush when it comes to anti-Semitic beliefs, has decided not to accept his $500,000 donation.
"We were optimistic but after watching the debacle of a press conference, it's clear that Kyrie feels no accountability for his actions. @ADL cannot in good conscience accept his donation."
NBA Commissioner Adam Silver has also announced that he will meet with Kyrie Irving. Whether that will push through after the Nets already declared his suspension is something to watch out for.
---
Kyrie Irving is losing more money with his latest controversy
Kyrie Irving could have skipped town and become a free agent before he opted into his $36 million contract. It was reported that he seriously considered signing with the LA Lakers by accepting a $6 million mid-level exception. Irving didn't want to leave $30 million on the table.
As the Brooklyn Nets have suspended him without pay, he could stand to lose even more money than what he's supposed to earn. Ben Simmons, Irving's current teammate, sat out his last season with the Philadelphia 76ers but still managed to recoup some of his checks.
It remains to be seen how much will "Uncle Drew" get back if the Nets suspend him without pay until the season ends.
Last season, Kyrie Irving lost roughly $15 million after the Nets banished him for refusing to take the vaccine. That amount may not even reach half of what he could lose with another mind-blowing controversy.
Part of "Kai's" discontent in the summer was the failure to receive a long-term max extension. The Nets reportedly had it ready for his signature before the vaccine brouhaha forced the team to revoke the offer. It was a deal that wasn't offered again and will now absolutely never happen.
Even if Irving leaves the Nets and becomes an unrestricted free agent, there's still a big possibility that he will no longer get the bag. NBA GMs would be extremely reluctant to sign a player who can almost never free himself of any controversy.
Edited by Michael Macasero