The LA Lakers are eyeing a pair of veterans to help fix their shooting woes. Charlotte Hornets guard Terry Rozier and San Antonio Spurs guard Josh Richardson have been connected to the Lakers in recent rumors.
According to The Athletic's Shams Charania, the Lakers are highly interested in acquiring Terry Rozier. The Lakers and Hornets held discussions about a possible trade involving the Hornets' guard.
The Lakers are in desperate need of shooters. Rozier is off to a strong start this season. He has averaged 23.5 points, 7.0 rebounds, and 8.5 assists in three games this season.
•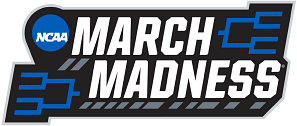 Meanwhile, Josh Richardson is a proven 3-and-D specialist with seven-plus years of NBA experience. Richardson's outside shooting would be a welcome addition to the roster.
"Charlotte's Terry Rozier emerged as a trade target for the Lakers in the offseason. Their interest in him remains high, multiple sources tell The Athletic."
"The Lakers have also held preliminary discussions with the Spurs in recent weeks. ... showing interest in three-and-D wing Josh Richardson"
---
LA Lakers continue to look for solutions to recent shooting woes
The LA Lakers were hoping to avoid a slow start to the season. After losing their first three games, the tension is building in Los Angeles. Shooting continues to be their biggest area of concern.
Rob Pelinka was reportedly active in the trade market leading up to the regular season. The expectation is that the Lakers' front office will ramp up their trade efforts. The team has struggled outside of LeBron James and Anthony Davis.
Russell Westbrook has been one of the biggest disappointments. The 33-year-old guard is averaging just 10.3 points, 6.7 rebounds and 4.3 assists through three games. He is shooting an abysmal 28.9% from the field and 8.3% from 3-point range.
The Lakers are more than one move away from fixing their issues. Acquiring Terry Rozier would certainly be a great start. Heowever, he won't come cheap. The Hornets have relied on him to fill the scoring void while LaMelo Ball is sidelined with an ankle injury.
Rozier is in the first season of a four-year, $97 million contract. His deal carries an average annual value of $24 million. For salary matching purposes, Westbrook would likely have to head the other way in any deal involving Rozier. Teams willing to take on Westbrook's contract have asked for the Lakers to include their 2027 and 2029 first-round picks.
The LA Lakers could direct their attention to Josh Richardson. It would be a cheaper option with less risk. They wouldn't have to sacrifice their future for his services.
Richardson is in the final year of his contract and will be an unrestricted free agent this offseason. Richardson is averaging 12.7 points for the San Antonio Spurs in three games this season. He is shooting 48.0% from the field and 47.1% from 3-point range.