NBA referees deemed Klay Thompson's late-game shot contest against Kevin Huerter as good, clean defense.
The Last Two Minute Report, though, revealed that Thompson fouled Huerter, which should have given the Sacramento Kings wing three free-throws to attempt to tie the game. Instead, the Golden State Warriors emerged victorious, winning 116-113 to snap their five-game losing streak.
•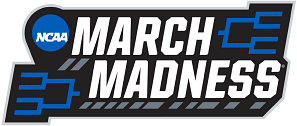 On the potential game-tying 3-point attempt, the NBA's Last Two Minute Report announcement simply stated:
"Thompson (GSW) makes contact with Huerter's (SAC) arm, which affects his jump shot attempt."
That marks the second time in three games the Kings lost by three points due to an officiating error. Five days ago, the Last Two Minute Report noted that Miami Heat guard Tyler Herro traveled on a game-winning 3-point shot against the Kings.
That report stated:
"Herro (MIA) ends his dribble by gathering in the air and landing on both feet (although his left lands slightly before his right). When he moves his right foot, he establishes his left foot as his pivot foot, which he then lifts and replaces to the floor before taking his jump shot.
While Klay Thompson and the Golden State Warriors were certainly delighted with the no-call, the same cannot be said for the Kings.
---
How has Klay Thompson performed in his first full season back from injury?
Klay Thompson suffered an ACL Tear in the 2019 NBA Finals that forced him to miss the entire 2019-20 season. While rehabbing and seemingly ready to return for the 2020-21 season, Thompson tore his Achilles, costing him yet another season.
After missing two entire seasons, Thompson finally made his return to the court halfway through the 2021-22 season. He was effective at the defensive end and averaged over 20 points per game.
Thompson ended the season averaging 20.4 points per game while shooting 42.9% from the field, 38.5% from the 3-point range, and 90.2% from the free-throw line. He also added 3.9 rebounds per game and 2.8 assists per game.
Thompson's numbers were better than his career averages, but his efficiency took a hit. Entering the season, through eight NBA seasons, Thompson had averaged 19.5 points per game, 3.5 rebounds per game, and 2.3 assists per game. He shot 45.9% from the field, 41.9% from the 3-point range, and 84.8% from the free-throw line. He had never shot below 40% from the 3-point range.
Through nine games this season Thompson is averaging 15.1 points per game, his lowest since his rookie season. He's averaging career lows, shooting 36.0% from the field and 32.6% from the 3-point range. His 80.0% from the free-throw line is the second-lowest of his career.
Klay Thompson is far too talented as a player and shooter for his struggles to continue. The Warriors, though, need him to turn it around sooner rather than later.