It has not been an easy season for Russell Westbrook. The former MVP and nine-time All-Star has had a rapid fall from grace from the superstar he once was.
Most recently, Westbrook made a disappointing effort in the Clippers' recent 113-108 loss to the Orlando Magic. Los Angeles suffered their 34th loss of the season and Westbrook ended with 14 points, nine assists, and five rebounds. He shot just 5-14 from the field, turned the ball over six times, and had a game-worst minus-15 net rating.
The two-time scoring champion also rose up in an attempt to dunk it, which would have brought the Clippers within three points with 1:37 left to play. He was stuffed at the rim by Wendell Carter Jr., which led to two points for the Magic on the other end and changed the momentum of the game.
•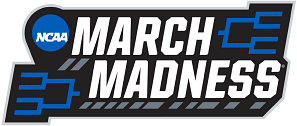 Westbrook was understandably not happy with himself. He brought a somber and frustrated tone to the press conference following the loss. The three-time assist champ put a positive spin on it saying:
"I can't wait to play tomorrow after the s**t I did tonight."
What has happened to Russell Westbrook?
It has been disappointing to see the struggles of Russell Westbrook after he was one of the most prolific players in the NBA for most of his career. The 34-year-old has not adjusted well to a lower-usage role and his shooting struggles have had a negative impact on his confidence.
He spent the first half of the season with the Los Angeles Lakers. After causing some real spacing and production issues alongside LeBron James and Anthony Davis, he was relegated to a bench role. When this still did not produce success, Westbrook was traded away at the deadline.
The Clippers elected to take a chance on Westbrook and signed him off the buyout market. Los Angeles inserted him into the starting lineup in what may be Russell Westbrook's final chance at a significant role on a contending team. There is still plenty of reason to be skeptical, with the Vegas odds indicating that the Clippers' chances of winning the title decreased following the addition.
In the 10 games he has spent with the Clippers so far, Westbrook has averaged 13.5 points, 7.6 rebounds, and 4.5 rebounds. He is also turning the ball over 3.8 times per game and is shooting just 25.8% on three-point attempts.
Both Russell Westbrook and the Clippers will hope he gets back to playing closer to the star he once was. As he mentioned in his press conference, this will begin tomorrow against the Trail Blazers.