The LA Lakers pulled off another upset win in the 2023 playoffs as they managed to steal a road victory against the defending champions, the Golden State Warriors.
In the Lakers' Game 1 win, Anthony Davis led the way with 30 points on 11-19 shooting. He secured 23 rebounds and dished out five assists while registering four blocks.
According to Skip Bayless, Davis' production in the postseason is a level above the rest of the players.
•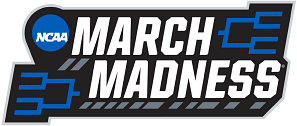 "If you get the very best of AD, it's better than the best of LeBron at this point," Bayless said on 'Skip and Shannon: Undisputed'. "I can argue that AD is the best remaining player in the playoffs."
LeBron James had 22 points on a subpar 9-24 shooting, including 1-8 from 3-point range. He also grabbed 11 rebounds while dishing out four assists, had four blocks but also committed four turnovers.
From Bayless' point of view, Davis has been the Lakers' most consistent player when locked in for 48 minutes in the postseason.
During the first-round matchup against the Memphis Grizzlies, Davis averaged 20.8 points on 49.0% shooting, including 33.3% from 3-point range. He also posted 13.7 rebounds, 4.3 blocks, 2.0 assists and 1.3 steals per game.
LeBron James, on the other hand, averaged 22.2 points on 48.6% shooting, including 19.5% from 3-point range, with 11.2 rebounds, 5.2 assists and 1.3 blocks.
While Bayless' stance is up for debate, it can't be denied that for the Lakers to have any chance of getting out of the Western Conference, they will need top-level production from both LeBron James and Anthony Davis.
"That team plays like Road Runner, so we've got to get rest" - LA Lakers' LeBron James on facing Golden State Warriors
Following an impressive road victory in Game 1, James spoke with Spectrum Network regarding the challenge of facing a team like the Golden State Warriors.
"That team plays like Road Runner, so we've got to get rest," James said. "They drive you crazy. You got to hold your composure with this team. Everybody that gave us minutes tonight was great, but we need to be greater. We need to be greater for Game 2."
The job is obviously not finished for the Lakers as the Warriors, spearheaded by Steph Curry, Klay Thompson, Draymond Green and Jordan Poole, will look to even the series before heading to Los Angeles for Game 3.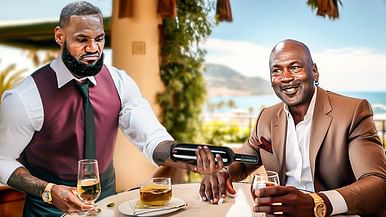 How is Michael Jordan officially richer than NBA's 10 richest players?!