Not many know the reason behind Shannon Sharpe's exit from FS1 as the co-host of 'Undisputed'.
While it was clear that Sharpe and Bayless had their differences, it was during the Tom Brady debate when things heated up between the two hosts. Bayless took a shot at Sharpe's NFL career, and most speculated that their argument led to the Super Bowl champion's departure from the show and the network.
On The Stephen A. Smith Show, Sharpe explained the reason why he left the show after working alongside Bayless for seven seasons. It was the lack of respect from Bayless, which didn't sit down well with the newly minted 'First Take' co-host.
•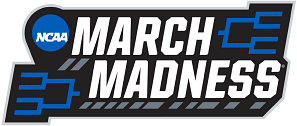 "Skip Bayless did not make Shannon Sharpe relatable. Skip Bayless did not make Shannon Sharpe the storyteller he is," Sharpe said. "Skip Bayless did not make Shannon Sharpe the football player that can break down plays and say, 'This is what happened. That's what happened. And this is why the play worked or didn't work.'
"Yes, I'm going to miss aspects of it. Yes, I'm going to miss debating him. But it had gotten to the point the last six or seven months... and I won't allow it to ruin the six great years that we had. But it had gotten to the point that we needed to go our separate ways."
Both Sharpe and Bayless debated about the trending and daily sports topics on 'Undisputed.' Most often, it was valid points from both analysts who understood the nuances of the sport.
However, things took a murky turn when Bayless compared Sharpe and Brady saying that the latter was a better player than Sharpe. That was the last straw for the three-time NFL champion who decided that he had enough.
Now, Sharpe and Smith lead 'First Take,' and the show has registered whopping numbers over the last couple of weeks. It averaged 626,000 viewers on the first Monday after the NFL season and 717,000 viewers on Tuesday.
---
Skip Bayless' comments on Tom Brady being better than Shannon Sharpe didn't sit down well with former 'Undisputed' co-host
Fans will vividly remember Shannon Sharpe's outburst in that ill-fated episode where Tom Brady was in focus.
"(Brady)'s still playing at a high level at 45 when you had to stop at 35. That's the point," Bayless said in a segment in December 2022.
Sharpe shot back calling him out for the disrespect, and his co-host stood his ground saying Brady was way better than Sharpe at any stage.
"That's what you do. Every time I call something into question, I'm jealous. Skip, I did what I did. You make it seem like I was a bum! I'm in the effing Hall of Fame.
"I've got three Super Bowls. … See what you do, you take personal shots. … You're willing to take a personal shot at me to say this man is better than me because I say he's playing bad this year? …You would disrespect me to support him!"
Bayless and Sharpe were a hit with sports fans given their approach to the debate, but things weren't the same on the segment with Sharpe lashing out. That started the fallout, and now both hosts have gone their separate ways.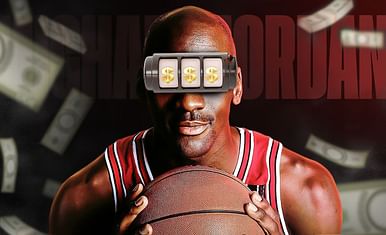 How did Michael Jordan's gambling "habit" taint his image?