The Golden State Warriors were able to advance to the Western Conference Semifinals thanks to a dominant Game 7 performance by superstar point guard Steph Curry. The two-time NBA MVP finished with 50 points, eight rebounds, six assists and one steal while shooting 20-38 from the field, 7-18 from 3-point range and 3-5 from the free-throw line.
His performance led NBA analyst Stephen A. Smith to question if his position among the greatest point guards should be re-evaluated, stating:
"We need to have a conversation if he's the greatest point guard to ever live."
•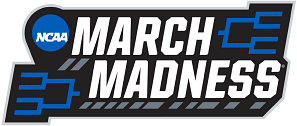 The First Take host also took to Twitter to praise the Warriors superstar:
"This, ladies & Gentlemen, is unreal. @StephenCurry30….the greatest Game 7 performance ever. At age 35. Walking into timeout chanting 'they can't finish.' This is just special. I called the outcome — but not like this. Lord Have Mercy😀"
Check out Stephen A. Smith's tweet on Steph Curry below:
While Curry's performance was incredible, there appeared to be plenty of recenecy bias in Smith's comments. As great as the Warriors star has been, his accolades and statistics, aside from 3-point shooting, remain short of former LA Lakers star Magic Johnson, despite spending more time in the league. Curry still has plenty of time to surpass Johnson in terms of accolades, however, as he has shown no signs of slowing down anytime soon.
What did Steph Curry say following his 50-point performance?
Steph Curry was able to set a Game 7 record by scoring 50 points to lead the Golden State Warriors to a 120-100 victory against the Sacramento Kings on Sunday. Following the game, the four-time NBA champion was asked who could stop him, responding:
"Hopefully, we'll never find out."
Watch Steph Curry's full comments below:
Despite a game plan focused on stopping Curry, the Sacramento Kings had no answers for him. The two-time MVP had a dominant series in which he averaged 33.7 points, 4.9 rebounds, 4.9 assists, 0.9 steals and 0.4 blocks per game while shooting 48.8% from the field, 37.8% from 3-point range and 82.9% from the free-throw line.
The LA Lakers will be the next team tasked with attempting to shut down the Warriors superstar. The Western Conference semifinals will kick off on Tuesday night at the Chase Center.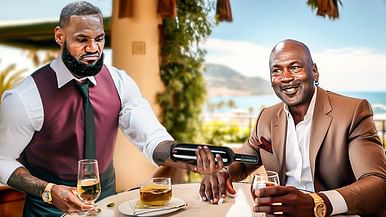 How is Michael Jordan officially richer than NBA's 10 richest players?!
Edited by Caleb Gebrewold