LeBron James is in his 20th year in the NBA, but he hasn't lost a step as he continues to play at a high level. Famed analyst Stephen A. Smith recently broke down what made LeBron great. At the same time, he also explained why he didn't rank him over Michael Jordan.
Smith acknowledged James' impact in the league in his 20-year career. Although he did not pick him as the best player ever, Stephen A. shared what made the four-time MVP great.
"I don't have LeBron over MJ. But I will tell you that I've got him number two. He doesn't have the resume of a Kareem [Abdul-Jabbar] or a Bill Russell. But I consider him number 2 on the Mount Rushmore in the history of basketball.
•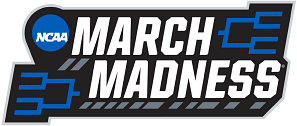 "I think we're gonna really, really miss him when he's gone. And the reason why we're gonna miss him when he's gone is because he's never cheated us with his conditioning. I don't think people realize how big that is to acknowledge. We've never seen LeBron James out of shape. Ever.
"For 20 years, we've been watching this man do it. And doing it at a consistent level... because instead of being ready, he's getting ready. It's never been the case with him."
The debate over the greatest basketball player of all time is never-ending. Some people consider Michael Jordan the greatest more than 20 years after his retirement. Younger fans grew up watching James play, and they consider him to be the best.
With all that LeBron has achieved over the past few years, it's hard not to put him at the top. He's on his way to becoming the league's top scorer this season, making his GOAT case even stronger.
Also read: Gregg Popovich on what makes players like LeBron James and Tim Duncan all-time greats: "Their basketball IQ allows them to adjust their game"
---
Is adding Rui Hachimura enough for LeBron James and the Lakers?
On Wednesday night, Rui Hachimura played his first official game as a member of the LA Lakers. He came off the bench with Anthony Davis, who had just recovered from a foot injury and missed more than a month of basketball. Their presence was a breath of fresh air for the team, including LeBron James.
However, looking at the Los Angeles roster, they can still make moves to improve their depth this season. Patrick Beverley is one of the players they can release this season, but finding a team ready to trade for an underperforming veteran guard will not be easy.
The Lakers have given their fans a glimmer of hope after acquiring Hachimura. But it probably won't be enough, as the top teams in the Western Conference are all better equipped to do damage.
Also read: When late Kobe Bryant and LeBron James were equated to comparing "a Maserati to a Volvo" by an NBA scout