Golden State Warriors coach Steve Kerr shared his honest take on what went wrong in his team's recent game against the Minnesota Timberwolves on Wednesday (Feb. 1) night. The Warriors lost to the Wolves in overtime despite having a numerical advantage, which could've been key to their win.
Kerr doubled down on the Warriors' lack of execution of their gameplan, which led to their loss. He shared his thoughts on what the Dubs need to work on, especially on the road:
"I thought we had control over the game, and I thought we just kinda gift-wrapped it. And not to take anything away from this, I thought they (the Timberwolves) were great. They took advantage of our mistakes and our lack of execution," Kerr said.
•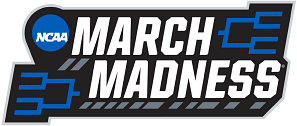 "Guys made big shots; we missed box outs; we threw the ball away. We took really difficult shots. So, everything we had done to that point to have control of the game, we stopped doing. So, we got what we deserve."
"These are the best players in the world. Even with their guys out, if you wanna hand a team a few possessions, then you got guys who are gonna take advantage. ... if you wanna win, especially on the road, you have to execute, and we've probably lost five, six games like this on the road this year, just because of lack of execution. We're not good enough to win without executing."
The Warriors ended the second game of their short three-game road trip with a loss. Minnesota didn't have their star big men Karl-Anthony Towns and Rudy Gobert. However, Naz Reid stepped up big time to help the team secure a win. Reid had 24 points and 13 rebounds, which played a huge role in the Timberwolves' win against the defending champions.
Even on a poor shooting night, Steph Curry was still able to help the Warriors put up a fight. Curry had 29 points and shot 8-21 from the field. The two-time MVP also had ten boards and three assists. However, those numbers weren't enough to get the defending champions an overtime win in Minnesota.
Also read: Golden State Warriors Rumors: NBA exec thinks Draymond Green punch still 'dragging down' the defending champs
---
Jalen Rose still believes Golden State Warriors can turn things around
Despite their loss against the Timberwolves, the Golden State Warriors are still a tough team to beat, according to former NBA player Jalen Rose. He's tipping the Warriors to reach the playoffs, even as a lower-seeded team.
"I'ma treat the Warriors like they're that champion that has the belt, and I'm probably gonna pick them til I see them get knocked out. Because if they're a four versus five seed, I'm probably going to pick them to do it. That's when they're going to be at their best."
The Warriors will end their three-game road trip tomorrow against the Denver Nuggets.
Also Read: Golden State Warriors Rumors: Matisse Thybulle interesting the team, in competition with Sacramento Kings