The NBA has dealt with plenty of absences from star players this season. Take a look at the 10 stars who have missed the most number of games in 2022-2023.
Five NBA stars that have missed 15 games or less
Steph Curry tops this list as he has missed exactly 15 games. 11 of those contests came due to a shoulder injury suffered in mid-December. Curry is set to miss more time, however, as he was forced to leave the Golden State Warriors' most recent contest with a leg injury that will keep him sidelined indefinitely.
•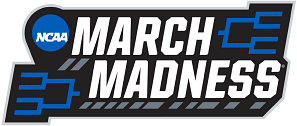 Kevin Durant is next on the list as he has missed 13 games. The Brooklyn Nets star has missed each of the past 12 games due to a knee injury and there is currently no timetable for his return.
Kyrie Irving, Damian Lillard, and Joel Embiid round out the top ten as each of the three stars has missed 12 games this season. While the majority of Irving's absences were due to a team-imposed suspension, Lillard and Embiid have both battled injuries.
While several stars have missed more than 10 games, they did not qualify for the list showing just how many star player absences the NBA has had to deal with this season.
Two NBA stars who have missed fewer than 25 games
Anthony Davis is on the cusp of missing the criteria for this section as the LA Lakers star has missed 24 games this season. 21 of those absences were caused by a foot injury that likely cost Davis a spot on the All-Star roster. Paul George has missed 17 games this season as he has been in and out of the LA Clippers lineup.
Three NBA stars who have each missed 26 games
Kawhi Leonard, Zion Williamson, and Devin Booker have each missed 26 games this season. While Leonard has missed most of his time due to injury management after tearing his ACL last season, Williamson and Booker have been sidelined by hamstring and groin issues, respectively.
Williamson has missed each of the New Orleans Pelicans' last 18 games. Despite being named as an All-Star starter, he currently does not have a timetable for his return. Booker, on the other hand, is reportedly scheduled to return Tuesday night. The Phoenix Suns star has missed the past 21 games this season, and his absencewill likelyy cost him an All-Star Game appearance.
Edited by Caleb Gebrewold