The NBA just announced this year's All-Star starters, with LeBron James and Giannis Antetokounmpo named as captains. 50% of the voting was done by fans, while players and the media contributed 25% each.
Naturally, there are names who some fans feel have unfortunately been left out. Each of the starting five has three frontcourt players and two guards in the lineup. Dislodging one or two of them for another player will undoubtedly start a heated debate.
•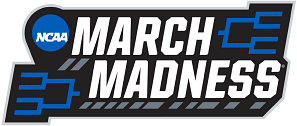 Here are five players who could have been named starters, but weren't:
---
#1 Anthony Davis, LA Lakers, frontcourt
Anthony Davis will not take the place of LeBron James and Nikola Jokic as All-Star starters. The two are untouchable, given their numbers and impact this season.
AD, though, could challenge Zion Williamson's spot in the lineup. They have nearly identical numbers, including games played.
Both have been superb when they're available this season and have made their teams more formidable when they're around. Davis had one stretch where he was arguably the best player in the NBA.
Unfortunately for him, a foot injury got in the way. Anthony Davis has just returned to action after missing close to six weeks.
---
#2 Shai Gilgeous-Alexander, OKC Thunder, guard
Charles Barkley passionately argued that Shai Gilgeous-Alexander should be one of the All-Star starters. He isn't the only one who thought the OKC Thunder guard should have made the lineup.
If he were to join the team, he would have to replace, almost shockingly, Steph Curry. "SGA" has played more games and is averaging 30.8 PPG on 51.1% shooting, figures which are all better than Curry's.
OKC is just one game behind the defending NBA champs in the Western Conference standings. The Thunder own a 23-25 win-loss slate, while the Warriors are 24-24.
#3 Ja Morant, Memphis Grizzlies, guard
Ja Morant was one of the NBA's All-Star starters last season but didn't make it this time after he was dislodged by Steph Curry. The Memphis Grizzlies guard, however, could have staked a claim this year as well.
"G12" is the best player for the second-best team in the Western Conference record-wise. He is averaging 27.3 PPG, 5.5 RPG, 8.0 APG and 1.0 SPG.
---
#4 Domantas Sabonis, Sacramento Kings, frontcourt
Domantas Sabonis had a very strong case to be one of the All-Star starters this season. The versatile big man may have just been overlooked as he's on the Sacramento Kings.
"Domas" leads the NBA in double-doubles with 36, three more than Nikola Jokic's total, and tops the league in rebounding with 12.4 RPG. He is also averaging 18.4 points on 60.6% from the field, including 37.0% from behind the arc, to go with a team-best 7.3 APG.
More importantly, the Sacramento Kings have become a vastly different and better team because of him. The Kings holding a 27-20 record should be one good reason why Domantas Sabonis deserves to be one of the All-Star starters.
Sabonis could easily take Zion Williamson's starting spot.
---
#5 Joel Embiid, Philadelphia 76ers, frontcourt
Who Joel Embiid could replace among the East All-Star starters is hard to say. Embiid, Jayson Tatum, Kevin Durant and Giannis Antetokounmpo all have strong cases and ultimately it was "The Process" that was doomed.
Embiid is the NBA's reigning scoring champ and his 33.4 PPG this season is second only to Luka Doncic's 33.8 PPG. Philly's superstar big man adds 9.8 rebounds, 4.1 assists, 1.1 steals and 1.7 blocks to his averages.
He is perhaps the most intimidating inside force on both ends of the floor. The Eastern All-Star starters wouldn't mind having him in the lineup.
Edited by Michael Macasero