Tyler Herro will miss Game 4 of the NBA Finals on Friday because of his hand injury. While he had hopes of making a comeback in the championship games, he hasn't been cleared. The Miami Heat trail the Denver Nuggets 2-1 in the seven-game series.
Herro sustained the injury on April 16 and underwent surgery shortly after. While he was cleared for basketball activities during the Eastern Conference finals, he has not received clearance to play in a game.
Miami coach Erik Spoelstra explained the progression of Herro's recovery, but emphasized that he is still not fully cleared.
•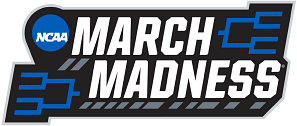 "You have to go through stages. First part of it was just shooting, then movement, then contact versus coaches and then the next level of contact in practice. He has not been cleared for a game and is still not cleared yet."
The anticipation of Herro's return has been a topic of discussion throughout the finals. With their struggles to hold back Denver's offense featuring Nikola Jokic and Jamal Murray, the Heat could use his outstanding shooting skillset in combination with self-shot creation. However, incorporating Herro back into the rotation midseries poses its own challenges.
Miami Heat star guard Tyler Herro still sidelined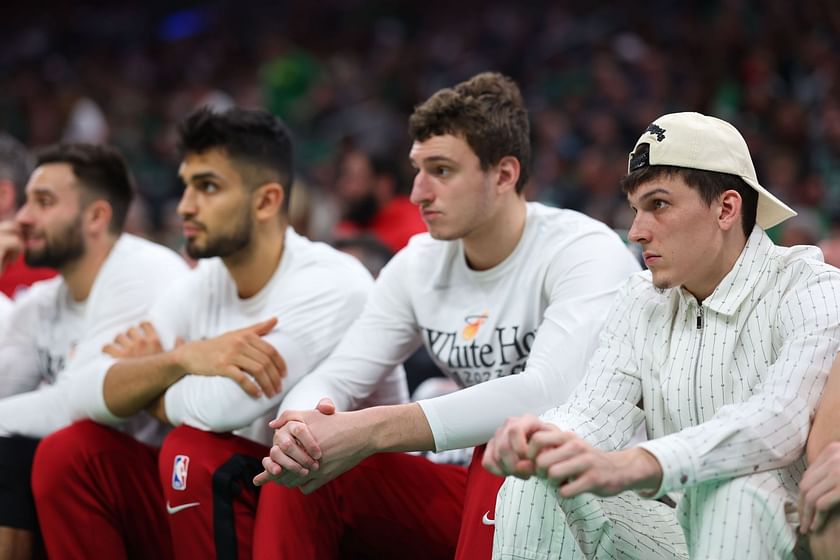 The recovery process for Tyler Herro's hand injury suffered during Game 1 in the playoffs' opening round against Milwaukee Bucks has kept him out.
Over the first 14 postseason games, the Heat's offense has maintained a high level of performance, scoring an average of 114.9 points per game. Jimmy Butler has stepped up as the primary scorer, averaging 29.9 points on efficient shooting. While players like Max Strus, Duncan Robinson and Gabe Vincent provided some support, Herro's scoring and playmaking abilities have been sorely missed.
Herro averaged 20.1 points, 5.4 rebounds and 4.2 assists per game In the regular season. Since his absence, Miami has had to experiment with different starting lineups, including adjustments made due to Butler's ankle injury. Butler has continued to shine despite the challenges, averaging 23.7 ppg in the last 12 games.
As the Heat strive to regain their offensive rhythm and overcome the Denver Nuggets in the NBA Finals, Tyler Herro's return could play a pivotal role in their quest for a championship. His dedication to rehab and extra sessions to test his injured hand demonstrates his determination to rejoin his teammates on the court.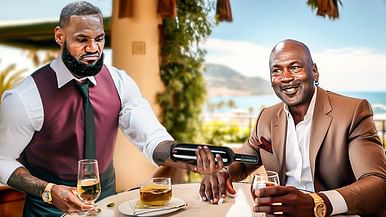 How is Michael Jordan officially richer than NBA's 10 richest players?!
Edited by Joseph Schiefelbein