Austin Reaves and the LA Lakers were off to a sizzling start in the first half of Game 6 against the Golden State Warriors. LA built a 17-point lead early in the first quarter before the defending champs battled back.
Late in the second quarter, Reaves added more cushion to the Lakers' advantage with this shot:
•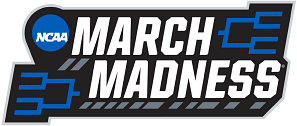 Reaves' shot pushed the LA Lakers' lead to 56-46 as they headed into the halftime break. The shot broke whatever momentum the Warriors had heading into the locker room for the start of the second half.
Austin Reaves had 13 points to go with three rebounds and three assists after the first two quarters ended. He was 4-6 from the field and made both his three-point attempts.
---
Austin Reaves has made a big impact on both ends of the floor for the LA Lakers
The LA Lakers' starting small forward has grown more comfortable in his role with the team. Coach Darvin Ham has given him more leeway to operate as one of the Lakers' playmakers.
Austin Reaves only has three assists after 24 minutes of action but his ability to push the pace and find open teammates have been crucial. He has also been given the go-ahead to attack Steph Curry when the Golden State Warriors superstar is guarding him.
Reaves played an even bigger role for the LA Lakers starting the halfway point of the third quarter when Dennis Schroder was ejected. The German basketball star was ejected after getting called for a second foul for taunting Draymond Green.
Schroder was inserted into the starting lineup as Steph Curry's main defender. LA's surprise starter had the speed and veteran smarts to try and keep in step with the reigning NBA Finals MVP.
Without Dennis Schroder, the task of guarding "Chef Curry" was turned over to Austin Reaves. Curry had the advantage in speed and shiftiness but Reaves was the bigger and more physical player.
When the Warriors put Curry on him on defense, the Lakers urged him to be more aggressive with his shotmaking. Reaves forced two personal fouls out of Curry in the third quarter, which prompted Golden State coach Steve Kerr to re-adjust his defensive coverage.
When all was said and done, Austin Reaves finished with 23 points, six assists and five rebounds. He was 4-5 from behind the arc and was the catalyst in many of the Lakers' continued push to score quickly.
Reaves was all over the floor tonight and showed that he can make an impact in the biggest game of his career. LeBron James and the LA Lakers are excited about what he can do when they take on the Denver Nuggets in the Western Conference Finals.
---
Also read: "I PRAYED FOR TIMES LIKE THIS" - Lakers fans go berserk after LeBron James and crew reach Western Conference Finals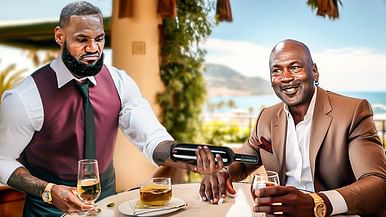 How is Michael Jordan officially richer than NBA's 10 richest players?!
Edited by Michael Macasero