It is no secret that Ben Simmons is among the most disliked people in the city of Philadelphia. Simmons, who spent six seasons as a member of the Philadelphia 76ers, was loudly booed during starting lineup introductions in his second game played in Philadelphia as a member of the Brooklyn Nets.
Ben Simmons was drafted first overall by the 76ers in 2016. Despite spending six seasons with the franchise, he only suited up across four seasons as he did not play in his first year (foot injury) and last year (while demanding a trade and dealing with a back injury).
•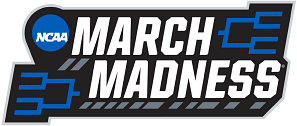 While his time in Philadelphia will mostly be remembered for its tumultuous ending, Simmons did have plenty of success on the court. He was named the 2017-2018 Rookie of the Year as he averaged 15.8 points, 8.1 rebounds, 8.2 assists, 1.7 steals and 0.9 blocks per game while shooting 54.5%.
Things looked promising for Simmons and the 76ers as he was named an All-Star in each of the three following seasons, while being named to the All-Defensive team twice and the All-NBA team once. However, that all came crashing down during the 2020-2021 postseason as he infamously passed up on a layup by dishing the ball to Matisse Thybulle, who only made one of two free throws to cut the Atlanta Hawks' lead to one point.
While the loss was not entirely on Simmons, as the 76ers were outscored by six points following his decision not to take the open layup, his unwillingness to get fouled was a microcosm of his shortcomings in Philadelphia. While he excelled in most facets of the game, Simmons was unwilling, or unable, to shoot the ball.
He finished the game with just five points on 2-for-4 shooting, although he did have eight rebounds, 13 assists and one steal while limiting Hawks star Trae Young, who finished 5-for-23, including 2-for-11 from 3-point range.
Despite his other contributions, all of the focus was on Simmons following the game as head coach Doc Rivers and co-star Joel Embiid seemingly threw him under the bus for not dunking the ball. Ultimately, their decision to do so led to Simmons asking out and eventually being traded.
How did Ben Simmons perform as a Philadelphia 76er?
While his exit from the team was ugly, Ben Simmons played strong all-around basketball as a member of the Philadelphia 76ers. In four seasons, he averaged 15.9 ppg, 8.1 rpg, 7.7 apg, 1.7 spg and 0.7 bpg while shooting 56.0%.
The team, however, was unable to make it past the second round of the postseason. While many will blame Simmons for that, his fit with Joel Embiid was questionable at best. Despite being surrounded by players that better suit his play style, Simmons has failed to reach the same level of play as a member of the Brooklyn Nets as he appears to have lost confidence.
It remains to be seen if he will ever get back to being the player that he was. However, one thing that is clear is that Ben Simmons will likely always receive the loudest boos in Philadelphia.
Watch Ben Simmons' highlights below:
Edited by Caleb Gebrewold