Golden State Warriors star shooting guard Klay Thompson has gotten off to a rough start this season. This includes dealing with shooting struggles as well as receiving his first career ejection on Tuesday after his outburst against the Phoenix Suns. Thompson has appeared visibly frustrated with himself on the court multiple times.
Thompson decided to vent out his frustrations during his postgame interview following the Warriors' 123-110 win over the Miami Heat on Thursday.
Klay Thompson specifically decided to call out "Inside the NBA" analyst Charles Barkley for the comments he made on Tuesday, claiming Thompson was "slipping." Barkley's comments came after Thompson's ejection and the Warriors' 29-point loss to the Suns. Thompson finished the game with just two points on 1-for-8 (12.5%) shooting.
•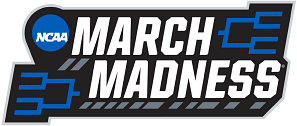 Thompson said:
"I've got one thing to say. So, it hurts when someone like Charles Barkley, with the platform that he has, says you're not the same player prior to the injuries you had. It's like 'No, duh, man.' Consecutive years, like. I tore my ACL and Achilles in consecutive years and still helped the team win a championship.
"It hurt hearing that because I put so much freaking effort to get back to this point. It's hard to even put into words what I had to do to be the player I am today."
Klay Thompson then pleaded for some more time to get back to his regular self following all of his injuries:
"I played 55, 57 games in three years. Give me some freaking time to get that back. To hear someone say 'Oh, he's not the same player as he was prior to the injuries.' Like, duh."
Thompson later stated that he would use Barkley's comments for motivation:
"Who goes through that and comes back. ... I don't know, it just hurt my heart hearing that. But you know, I'm going to internalize it and it's going to be fuel for me to be even better."
Eventually, Thompson added that he won't use his injuries as an excuse and that he still plans to have a great season.
"I'm very proud of what we accomplished last year and I feel like I was a huge part of it. I'm not going to let these injuries be a crutch for me. I'm just going to keep going and I'm going to have a great year. You can bet on that."
Klay Thompson finished Thursday's game against the Heat with 19 points on 6-for-19 (31.6%) shooting. Through five games, he has averaged 12.6 points on 34.4% shooting, including 31% from beyond the arc. His current season scoring average marks his lowest since his rookie year in the 2011-2012 season.
Meanwhile, both his field-goal percentage and 3-point percentage currently rank as career lows. The Warriors' next game will be on Saturday against the Charlotte Hornets, where Thompson will look to improve upon his shooting averages.
What exactly did Charles Barkley say about Klay Thompson?
In terms of Charles Barkley's full comments that led Klay Thompson to speak out, Barkley was primarily expressing his concerns surrounding the Warriors' average age.
"This team is older, Ernie (Johnson). That's what's really happening to them."
Barkley then said it was mainly the Warriors' youngsters that helped them win the 2022 title.
"They're older. Go back and look at the finals, who were the guys that helped them win? It was (Andrew) Wiggins and (Jordan) Poole. ... It's going to be up to those young guys, (Jonathan) Kuminga, (Moses) Moody, and (James) Wiseman."
Barkley later made the comment that Klay Thompson was slipping. However, he did make an effort to make it clear that it wasn't a personal attack:
"Because I think, as much as I love Klay, he's slipping. Same thing with Draymond. They're not the same. In the finals, you can see they're not the same guys they were two or three years ago. So when I watch the Warriors play, I say, 'Oh man, Father Time is knocking on the door of a couple of those guys.'"
Barkley also made reference to Thompson's injuries as the main reason for his struggles:
"These guys have won four championships, that's like playing two or three extra seasons. They're pass 30 (years old). You factor in Klay, who's had two major surgeries. I think you saw tonight he's like, 'This young boy is kicking my ass, ain't nothing I can do about it.'
"There was a time when Klay Thompson was the best two-way guard in the NBA and he's not the same guy and that's because of injuries. Is he done? No, I don't think he's done. I think he's slowing down and it's catching up with him, that's why he's frustrated."
Unfortunately, a lot of the comments Barkley made appear to be the harsh truth. But considering it was not a malicious attack, hopefully both Klay Thompson and Charles Barkley can eventually move past this whole ordeal.