Damian Lillard, a loyal Portland Trail Blazers NBA player, is now playing his 11th season in the league and with the team. Lillard is currently signed to a four-year deal worth $176.26 million with Portland. He's playing in the second season of his four-year contract and is expecting to make $42.49 million. Last season, Dame made $39.34 million.
Before the 2022-23 NBA season began, Lillard had agreed a two-year contract extension with the Portland Trail Blazers. It's clear that he doesn't plan on leaving considering that he was only about to enter the second season of his current contract last summer. According to the NBA, his two-year max deal is worth $225 million.
On top of his already astounding contract with the Blazers, Dame has a player option for the 2026-27 season. If he decides to exercise that option, Lillard could expect another fat paycheck worth $63.22 million. The Blazers legend will then become an unrestricted free agent in 2027.
•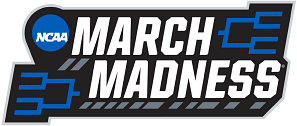 ---
Should Damian Lillard continue his career with Portland Trail Blazers?
Let's be real: Damian Lillard is one of those players who is great and has accomplished so much in the NBA but doesn't seem like winning a title. One major factor why Lillard can't seem to make that next step is that he's playing with a team that can't take him to the Finals.
"Dame Time" has made a name for himself in this league and is already one of the NBA 75 players. Without a doubt, he has proven his dominance, even up to this day.
Lillard is currently averaging 31.4 points, 7.3 assists and 4.3 rebounds per game. Despite the greatness he brings to the table, the Portland Trail Blazers are still one of the worst teams in the West, sitting as the 12th seed with a 28-30 record.
One factor they could look back on is the departure of CJ McCollum in 2019. CJ and Dame were undeniably great one-two punches in the league. However, the Blazers still struggled to make a deep playoff run because of a lack of roster depth. Even up to this day, the Blazers are struggling to provide a decent roster for Lillard to work with.
The only possible ways for fans to see Damian Lillard win the big one is if he joins forces with other All-Stars outside Portland or the star players come to him.