Giannis Antetokounmpo and his fiancée Mariah Riddlesprigger have celebrated the arrival of their third child, as showcased in a recent social media update shared by the Milwaukee Bucks star.
Their latest addition to the family, Eva Brooke Antetokounmpo, marks the couple's first daughter.
"Welcome Home Eva Brooke Antetokounmpo 🤍 Daddy's Little Girl and Brother's Baby Sister 👦🏽👦🏽👧🏽," Giannis wrote.
•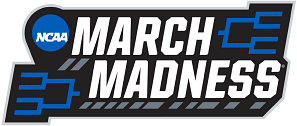 Mariah also shared an Instagram story of the same photo of their children.
"Our biggest blessings," she wrote.
Giannis Antetokounmpo and Mariah Riddlesprigger revealed their engagement only recently.
During a press conference held to promote their volunteer work with Milwaukee's Diaper Mission just last week, Giannis hinted at their upcoming marriage.
"Soon [I'm going] to be married to this beautiful woman next to me," Giannis said.
When asked about their new child, Giannis Antetokounmpo said:
"I know my two boys are gonna be extremely excited to meet their little sister, and protect her and spend time with her and play with her, and you know, grow up with her."
Giannis Antetokounmpo's fiancée and children
On Feb. 10, 2020, Giannis Antetokounmpo and Mariah Riddlesprigger proudly announced the birth of their first child, a son named Liam Charles Antetokounmpo. The choice of Liam's middle name, Charles, was a tribute to Giannis' late father, Charles, who passed away in 2017.
On August 18, 2021, their second son, Maverick Shai Antetokounmpo, was born.
They shared the news of their third child in May 2023.
Like the Greek Freak, Mariah has an athletic background as well.
She grew up in Fresno and attended Bullard High School. After her high school years, she pursued her education at Rice University in Houston, Texas, where she studied sports management and sociology while also participating in volleyball.
Her career has encompassed various positions within the sports and management field. Her background in sports management played a crucial role in her connection with the basketball star often referred to as the "Greek Freak."
Their paths first crossed in 2014, during Giannis Antetokounmpo's second year in the NBA when Mariah was interning with the Philadelphia 76ers. Their relationship began during this time, well before Giannis achieved stardom, and Mariah has remained a steadfast presence by Giannis's side since the early stages of his professional career.
Notably, Mariah's father, Pat Riddlesprigger, is a former basketball player. He was a varsity player for Fresno State, averaging 7.1 points, 4.6 rebounds, and 2.2 assists per game in 119 games, per Sports Reference.
He played college basketball from 1988 to 1992. He earned a bachelor's degree in business administration and a master's degree in educational technology from Fresno State.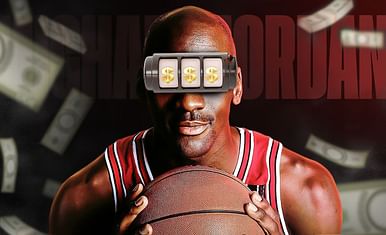 How did Michael Jordan's gambling "habit" taint his image?
Edited by Jigyanshushri Mahanta