The Orlando Magic have reported that Jonathan Isaac will be back in action on Monday night as they take on the Boston Celtics. After missing two whole seasons due to a serious ACL injury, Isaac is finally back.
The last time Isaac played an NBA game was back in the bubble in 2020. In August 2020, the Magic played the Sacramento Kings, when the young forward attempted a shot off a drive. However, the 6-foot-10 forward went down holding his left knee and stayed on the floor for some time.
•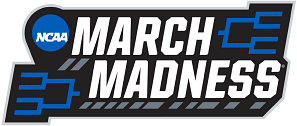 Since then, the Magic forward has been on the sidelines, trying to recover and be healthy for the team. Due to this, Isaac missed out on the 2020-21 and 2021-22 seasons recovering from injury.
Luckily this season, he's ready to suit up for the Magic and play significant minutes. Isaac spent a few games playing for the Lakeland Magic, Orlando's G League affiliate. A few days ago, the young forward had an incredible night as he dropped 18 points, grabbed six rebounds and dished out five assists.
Also read: What was Jonathan Isaac's injury as he played his first game after 892 days?
---
What were the stats of Jonathan Isaac before he was injured?
Before his injury, Jonathan Isaac was a promising young big man capable of stretching defenses with his shooting and all-around play. On the defensive end, Isaac was a great rim protector, averaging 2.3 blocks in his last healthy season, putting his incredible wingspan to great use.
The 6-foot-10 forward was picked by the Magic in the 2017 draft with the sixth pick. Since then, it's been a gradual development. In his rookie season, he averaged 5.4 points, 3.7 rebounds and 1.1 blocks. He shot 37.9%, including 34.8% from the 3-point area, while only playing 27 games.
In his sophomore year, he increased production on both ends of the floor. Isaac averaged 9.6 ppg, 5.5 rpg and 1.3 bpg while making 42.9% of his shots, including 32.3% of his 3-point attempts. Additionally, the Magic forward played more games than his first season. The team allowed him to play 75 games.
In the 2019-20 season, the 24-year-old forward made the most of his opportunities. He averaged 11.9 ppg, 6.8 repg and 2.3 bpg. His season was cut short due to the devastating ACL injury he suffered in the NBA bubble. Isaac became a smarter shooter in his third season, making 47.0% of his shots.
Also read: Magic forward Jonathan Isaac explains why he stood for anthem
Edited by Joseph Schiefelbein