Hall of Famer Charles Barkley is never one to shy away from speaking his mind, even if it lands him in hot water. The outspoken player-turned-analyst made headlines last month when he made a harsh generalization regarding how the Black community treats the LGBTQ community.
So far this season, Barkley has been outspoken in regards to Kyrie Irving, calling for the embattled star to face suspension for his online antics. Barkley was one of the few NBA players to speak out against Irving. Throughout the situation, it seemed many of Kyrie's peers were silent on the matter. Not Barkley, though. He had no qualms about standing alone.
Such was the case when he condemned the Black community for how they treat the LGBTQ community. The interview, and his appearance on CNN, came on the heels of an LGBTQ-targeted bar shooting in Colorado Springs, Colorado.
•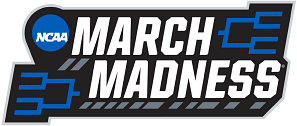 "One thing that's always disappointed me: Black people treat gay people, we are the worst when it comes to treating gay people and that's one thing growing up it always bothered me and I want to reach out to you and all my gay friends and my transgender friends and tell you, man, I got nothing but love and respect for you.
"I want you to be you. ... I understand, being Black, what it is like being gay, because you get mistreated. And it's really unfortunate and sad and stupid to be honest with you."
This, of course, wasn't the first time that the outspoken NBA star spoke up in defense of the LGBTQ community. Nearly 10 years ago, he also appeared on CNN, where he said that gay couples deserve the same rights as straight couples.
Charles Barkley as a social justice advocate
Although Charles Barkley's generalization about the way the Black community treats the LGBTQ community wasn't well received, his message has always been clear. He is vehemently against any form of discrimination and any form of hatred. The way he explained things to CNN eight years ago, he learned from Bill Russell that as a Black man who has faced prejudice, he needs to be inclusive.
(Suggested reading: Zach LaVine allegedly eyeing move to Lakers)
He's proven time and time again that he will use his platform and his voice to condemn discrimination whenever possible. In 2016 he spoke out against the NBA All-Star Game being hosted in North Carolina given the state's controversial bathroom law targeting transgender people.
Although Charles Barkley wasn't the only one speaking out against the state, the NBA wound up moving the 2017 All-Star festivities to New Orleans. Four years later, he explained why he's so passionate about being a social justice advocate during an appearance on "The Ellen DeGeneres Show":
"I think anytime you're Black, you got to stand up for other people because you – Black people know what discrimination is like. And if you're in a position of power, you got to always stand up against discrimination."
You can view his interview on "Ellen," below.
(Suggested reading: When LeBron James shot down Charles Barkley for calling him whiny)
Edited by Joseph Schiefelbein